BWM MINI gets its first plug-in hybrid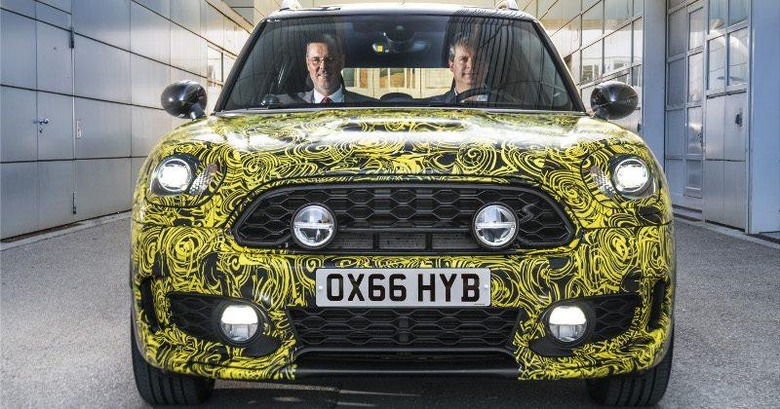 Car makers have an interesting quandary to solve. On the one hand, everyone, including governments, demand more environment-friendly output from their cars. On the other hand, buyers and loyal fans also demand at least the feelings and sounds of a traditional gas-powered engine. Striving to combine the best of worlds, the plug-in hybrid model was born. Soon, BMW premium MINI brand will be joining that balancing act, unveiling its first combined combustion engine and electric motor that is obsessed about "driving fun" as it is about efficiency.
Of course, it wouldn't simply be yet another hybrid car, at least not in MINI's mind. This model in particular has a few aces up its sleeve. First, of course, is the electric motor itself. While MINI is still mum on actual details, it boasts that the hybrid can go as fast as 80 km/h. And that's just in the standard AUTO eDRIVE mode. Kicking into MAX eDRIVE takes the speed up to 125 km/h. That's well above the usual 40 km/h you'd see in many pure electric driving experiences.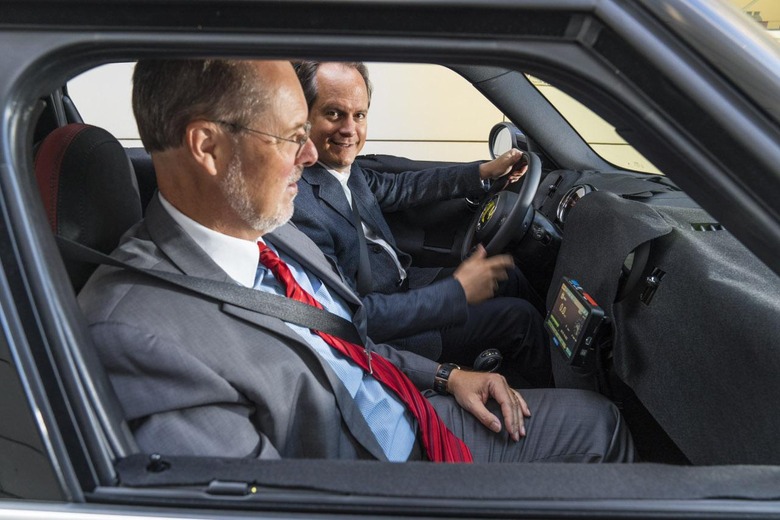 It's almost as if this hybrid MINI isn't a hybrid at all. You might even be deceived by the fact that the charging socket is integrated into the left side Scuttle. Then there's also the fact that the car's chassis and suspension are no different from a conventional MINI. But looks can indeed be deceiving. The MINI's battery is located under the rear seat and the eDRIVE components are at the back as well. This gives the car a lowered center of gravity that makes it all the more agile. But wait, there's more! The electric motor drives the rear wheel while the petroleum engine drives the front. This arrangement allows the car to go into all-wheel drive when drive slip is detected.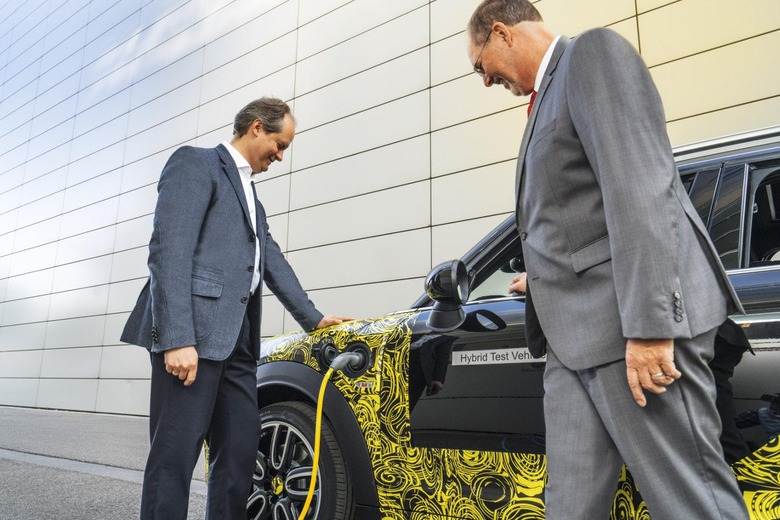 The hybrid MINI also has a SAVE BATTERY mode where the combustion engine takes over entirely. This mode can be used to retain the battery's charge or even charge it via a generator.
The new hybrid MINI that was demonstrated seemed to have come in the form of what is expected to be the 2017 Countryman, the 2nd gen vehicle that follows the first ever crossover launched way back in 2010 and "revamped" in 2014.