Buy a Windows PC get an Xbox deal starts this weekend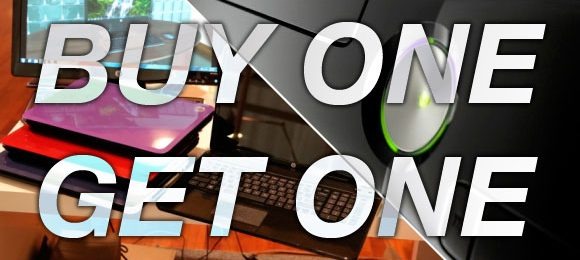 Microsoft will be rolling out a deal this weekend that you may have heard of briefly the one time they did it before: purchase a brand new Windows-based PC for $699 or more and get an Xbox 360 for free. It's one of those offers that just makes sense when it comes to the software/hardware company whose fortunes are based in both the Windows 7 and 8 (coming this summer) operating systems as well as the gaming machine, this deal made perfect for students coming up on the summer season. Imagine that, starting a gaming deal up right as school get left out – genius move, or would prospective gamers rather play out in the sun?
This deal will be starting on the 20th of May, that being this Sunday, with Microsoft requiring that students identify themselves a real live student sort of person before they grab the deal. Retailers joining in on this blockbuster deal include NewEgg.com, Best Buy, Dell.com, Fry's Electronics, HPDirect.com, and Microsoft Stores galore inside the USA. Canada has its own line of stores jumping in on the deal including The Source, Best Buy (Canadian style), Dell.ca, Future Shop, and Staples.
Microsoft Communications Manager Brandon LeBlanc spoke this week on the new offer thusly:
"With all the hard work students put in for their classes in college, they need some downtime, right? That's where the Xbox 360 comes in! To blow off some steam, you can just hop on Xbox LIVE and play some Halo with friends and family far away or just down the hall. Could be a great way to blow off steam and relax after a long day full of studying and classes. And this fall, Halo 4 hits – which you can now pre-order today! And the Xbox isn't just for gaming – students will be able to enjoy a variety of entertainment options, including streaming movies and TV shows, sports, music and more!" – LeBlanc
You'll want to head to our review archive to check out the massive amount of Windows machines already on the market and hitting the market imminently as well, these being the beasts you need to do the deed all summer long. Also as LeBlanc notes, this offer pumps up the release of Halo 4 as well – news pouring in on that release this week too! Head to our Review portals [Desktop Reviews] and [Laptop Reviews] to see what you'll be picking up!