Button-sized Curie module is Intel's latest wearable bet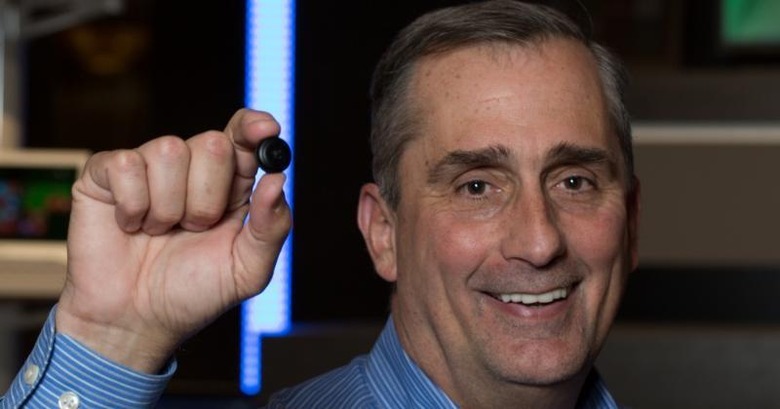 Intel has almost pretty much given up on the smartphone market, except for a few models from ASUS and Lenovo, so it has set its eyes on wearables instead, where things are still somewhat in flux and no clear winner is in sight just yet. In 2013, it announced the Intel Quark, what is to be its bargaining chip (no pun intended) in the wearables race. Now at CES 2015, it is announcing the latest real-world application of that chip: the button-sized Intel Curie module.
The new 32-bit Quark SE System-on-Chip (SOC) is the beating heart of Curie, but it certainly isn't the only component in there. To make the module useful as a component for an even bigger wearable device, it has to have certain minimal features. As such, it also has Bluetooth Low Energy for communicating with other devices and battery charging circuitry. Going beyond that, it even has its own motion sensors, comprised of a 6-axis accelerometer and gyroscope. The module also has, now don't laugh, 80 KB of SRAM and 384 KB of flash storage. This is all coordinated by an open-source Real Time Operating System (RTOS) that Intel is developing itself.
All of these fit inside a module that is just the size of a button, albeit a slightly large button. The battery that powers it might very well be larger than the module if not just as large. Intel is, of course, looking into getting this module inside smartwatches, bracelets, eyewear, pendants, and all manner of wearable devices. And yes, it can even be used for a smart button, if ever a need for such arose.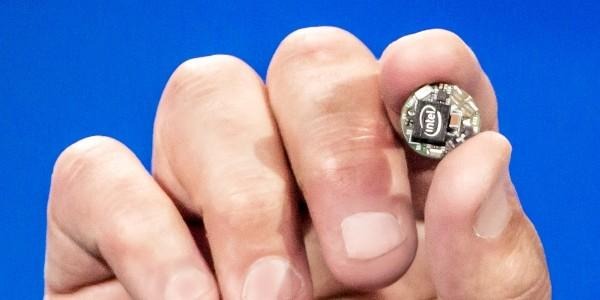 Of course, Intel itself doesn't make any of these consumer devices and instead prefers to partner with more experienced companies, like what it did with the MICA smart bracelet. This time, it is striking a deal with eyewear maker Oakley. The two will be collaborating on making, what else, smart sports eyewear, though the end product might serve a more specific purpose and an even more niche crowd than Google's Glass. The Intel Curie itself is scheduled to ship later this year, pending FCC approval, while Oakley's smart eyewear won't be available until later this year.
SOURCE: Intel