Butter Royale food fight game launches on Apple Arcade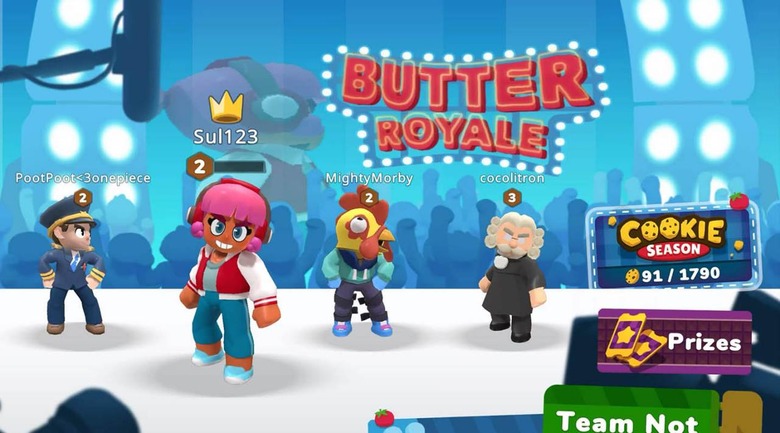 Do you like the spirit of battle royale games but can't quite get into the highly competitive titles like Fortnite and Apex Legends? That's where a new Apple Arcade game called Butter Royale comes in. The mobile game tasks players with competing to be the last one standing, but the gameplay is fundamentally different from other battle royale games.
Behind every battle royale game is the same general goal: to kill off every opponent until you're the last person standing. How this happens varies based on the game you're playing; there are more cartoonish titles like Fortnite and more mature alternatives like Apex Legends. A large number of battle royale mobile titles have been released over the past couple of years, as well, including mobile versions of the two biggest titles.
Butter Royale is in a class of its own — the game looks like a cartoon, resembling something more like Splatoon than Fortnite. The game revolves around a 32-player food fight in which people using food to battle and eliminate their opponents. The game offers Solo and Squad modes for teams of up to four players.
The fight takes place on 'Butter Island,' which features nine different zones like San Francheesco and Flour Fields. Players can get rare loot by grabbing fridge caches; there's hot butter that can kill opponents; plus the game can be played offline for times when WiFi isn't available. Weapons are called 'food blasters' and they include things like the Breadzooka.
The game comes from Mighty Bear Games, which says that its mobile offering is safe for kids ages 9 and older. The title doesn't feature in-app purchases, ads or other unwanted elements, but you do need to pay $4.99/month for the Apple Arcade subscription.