Businessman from Hong Kong spends $15 million on diamond encrusted iPhone 5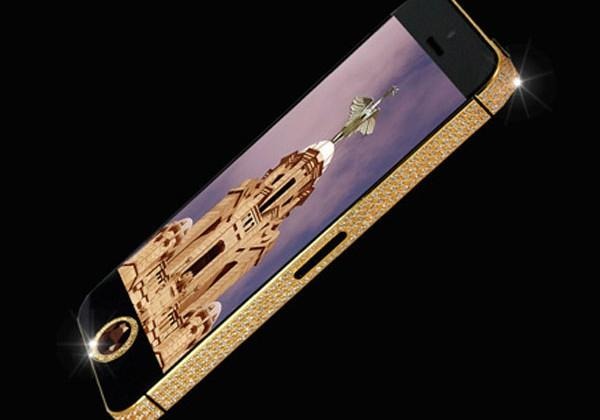 There are several companies out there who can build incredibly expensive mobile phones for incredibly rich people. One of the names that spring to mind is Vertu. Vertu is a company that makes some very expensive mobile phones that use precious metals such as gold and platinum as well as diamonds and other gemstones to create customized and very expensive mobile phones. There are also other companies for the wealthy to turn to for blinged out smartphones.
One of these other companies is British designer Stuart Hughes. A businessman from Hong Kong, called "Joe", recently commissioned Stuart Hughes to create an incredibly expensive iPhone 5. At least the wealthy businessman chose a decent smartphone to start with. Many people wouldn't consider most of the offerings from Vertu as smartphones.
Joe wanted to use a giant 26-carat Black diamond that has been in his family for generations as the center point for his customized iPhone 5. That massive black diamond was used for the home button of the smartphone. That large black diamond isn't the only gemstones used on this custom smartphone.
Hughes also added 600 white diamonds around the outside edge of the smartphone along with what appears to be gold. The customized iPhone 5 reportedly cost $15 million. That massive black diamond has reportedly been in the business man's family for generations. I wonder how much his ancestors would appreciate Joe using that black diamond on a smartphone.
[via CNET]