Burned by bias accusations, YouTube tries a recommendations fix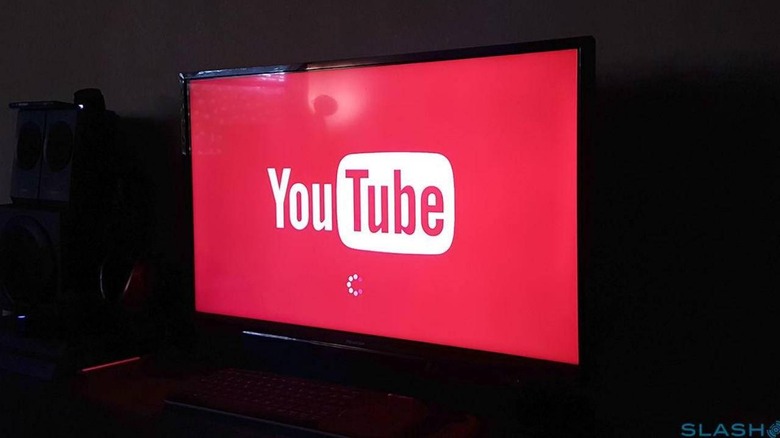 If you sometimes feel like the algorithm that generates YouTube's recommendations has gone off the rails, you definitely aren't alone. While it's often good at recommending videos you might want to watch, sometimes you get recommendations for things you have no interest in. Then, of course, we've got people on both ends of the political spectrum accusing YouTube of bias in its recommendations, with some claiming that the company either props up or buries videos from one side or the other.
YouTube has decided it's time to try fixing recommendations, and it'll do this in two primary ways. The first is by letting you explore topics and related videos on both the YouTube homepage and in the Up Next queue. For instance, if you've been watching baking videos, you might see a new category called "baking" that you can tap and browse to find similar videos.
It doesn't sound like you'll be able to set these categories yourself, as in a post to the YouTube blog, the company says that the topics you see will be based on your "existing personalized suggestions and are meant to help you find what you're looking for faster." Scrolling up on the homepage will show you these categories, and you'll be able to see them in Up Next while browsing videos.
The second way YouTube is giving you more control over your recommendations is by letting you remove suggestions from channels you don't want to watch. To do this, you'll simply need to tap on the three-dot menu next to a recommended video and select "Don't recommend channel." Once you do that, videos from that channel will be hidden from view, but you'll still see them if you subscribe to the channel or search for those videos individually.
Finally, YouTube said that it will begin explaining why a certain video was recommended. You'll see these explanations appear in a small box under the video when YouTube is recommending something from a channel you haven't watched before, so you won't see an explanation for everything.
YouTube says that the exploration features will be going live for signed-in users in English across iOS, desktop, and Android soon, but doesn't say specifically when. The ability to remove recommendations is live globally in the iOS and Android apps today with desktop support coming soon, while the recommendation explanations are going live in the iOS app today with Android and desktop versions coming sometime down the road.