Burger King reveals when Impossible Whopper will arrive nationwide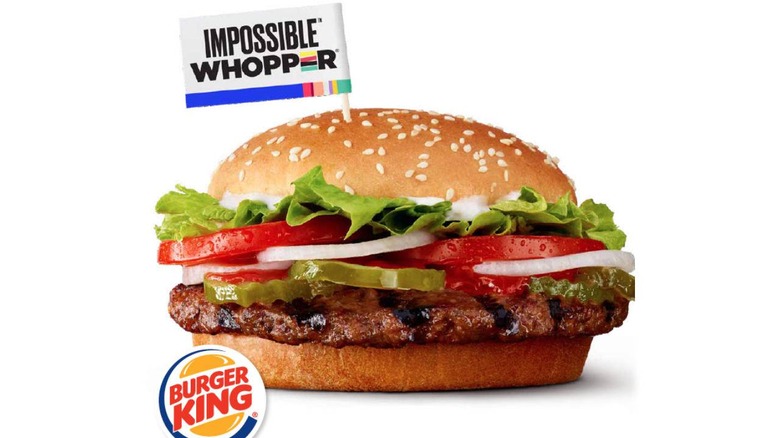 Four months after revealing its intention to start offering the plant-based burger, fast-food company Burger King has revealed that it will start selling its Impossible Whopper at stores across the nation on August 8. Unlike the company's other Whopper burgers, the Impossible Whopper doesn't contain any actual beef, instead using Impossible Foods' meatless burger patty.
The Impossible Whopper is designed in the same fashion as the regular Whopper sandwich, meaning customers get the expected sesame seed bun and veggies array alongside mayo. The plant-based patty makes the sandwich available for vegetarians and anyone who wants to reduce their consumption of meat, however.
a big deal just became a bigger deal. the Impossible Whopper is available nationwide starting 8/8. pic.twitter.com/TpFQenSLFQ

— Burger King (@BurgerKing) August 1, 2019
Though the Impossible Burger has been made available in a number of restaurants, it remained difficult to find outside of certain stores for most consumers. The product's arrival at the national fast-food chain represents its first widespread availability across the country, making it possible for many consumers to try it for the first time. It marks a new milestone for the plant-based 'meat' industry.
According to Burger King, the company has teamed with DoorDash to offer an 'Impossible Taste Test' that will give customers both the original Whopper sandwich and the Impossible Whopper for $7 and free delivery. That promotion will run from August 8 through September 1. The orders must be placed through DoorDash with the code 'IMPOSSIBLE.'
The company says it only plans to offer the Impossible Whopper for a limited time, though it doesn't say how long it anticipates that being. The company is likely watching consumer response to the product to make determinations about its continued existence on its menu, though Burger King hasn't detailed its overall business expectations related to the plant-based patty. The burger will retail for $5.59 USD.