Burger King giveaway toy becomes Game Boy Color Nano via RPi Zero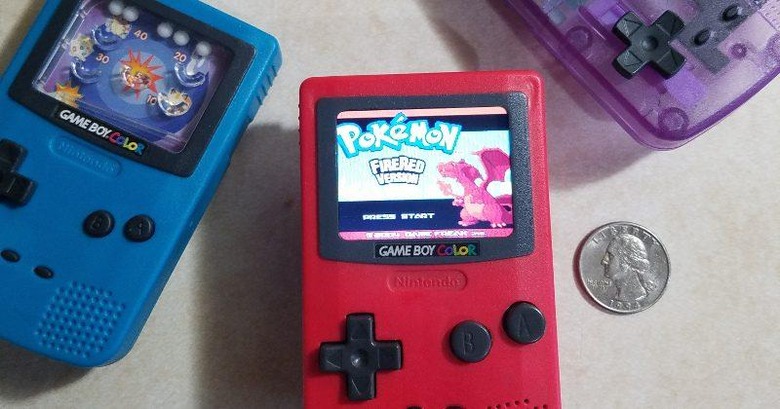 McDonald's may have seemed quite pioneering by launching Happy Meal boxes that transform into a Google Cardboard compatible VR headset. However, rival Burger King might have been ahead of the competition in mixing tech with food. Back in 2000, it gave away tiny gaming handhelds that looked like miniaturized versions of the Nintendo GameBoy Color. Of course, it was nothing like Nintendo's world-famous device, only capable of playing analog games inside. With today's technology, however, it was really only a matter of time before such a toy got a nearly accurate GameBoy makeover it deserved.
This is not the first time someone tried to make a modern "re-interpretation" of what is probably the world's most beloved gaming handheld. And Redditor ChaseLambeth, who shared photos of this hand-sized version, certainly wasn't the first to try to repurpose Burker King's toy into a GameBoy Color mod. In fact, ChaseLambeth has been at work on that project for months, hitting a wall. Until he saw an Instagram user who happened to have the very same idea and was actually successful. In fact, said user had one of three such "GameBoy Color Nano", as Lambeth called it, for sale for $250.
Naturally, such a DIY project was made possible with a Raspberry Pi. Not just any Pi, mind you, but a Raspberry Pi Zero, as that was the only single-board computer (SBC) small enough to fit inside. The "Nano" also utilized a 2-inch LCD display for graphics, in addition to speakers and wiring the buttons to actually control the RPi Zero. The result is nothing short of a masterpiece. At least as far as toy mods go.
The software used is a familiar RetroPie, which means this GameBoy Color Nano is definitely more than capable of running other emulators besides GameBoy ones. But why shatter the illusion of what could really have been a smaller, but fatter, GameBoy handheld.
VIA: Kotaku