Bungie Unveils Three Halo Reach Game Editions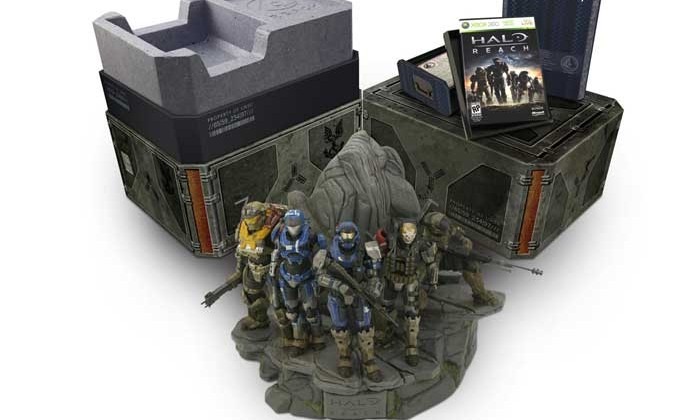 Bungie's ultimate Halo franchise is nearing an end, as the final title in the sweeping saga is set to release later this year. And while it may not feature the series' main protagonist, there's no doubt that the game has players all over the world waiting with pent-up anticipation. There's an open Beta starting May 3rd, so hopefully you're getting ready for that. But, if you're more interested to see what the final product will launch in, Bungie has pulled the curtain off the three editions.
The first of which is the standard edition, which, pretty standard, features the video game and manual. There's nothing special about this, other than you're getting your hands on Halo Reach. The next version up is the limited edition. The game disc will be housed in a recovered ONI "black box," an artifact bag containing Dr. Halsey's personal journal, which focus on detailing previously held secrets of the Halo Universe. Also, it includes an exclusive in-game Armor permutation for the Elite player model.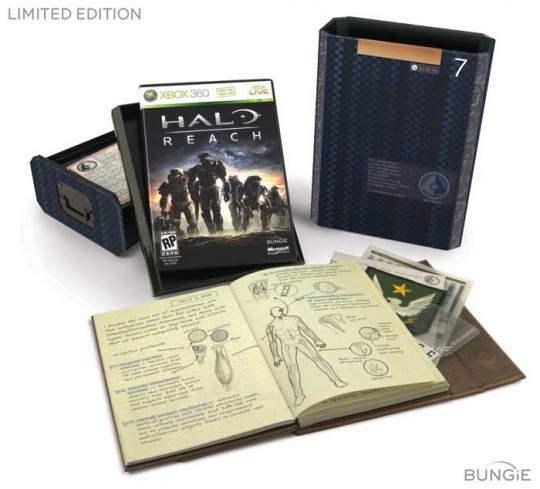 And finally, the Legendary Edition. This features everything that the limited edition has inside, but it also comes with a statue of the Noble Team (the main characters of the game) standing in front of a rock, which has been created by MacFarlane Toys. The entire packaging is ornate and UNSC-themed, and finally there's an extra exclusive multiplayer Spartan armor effect. Basically, if you're going to get an edition, the Legendary version is probably the way to go. Price wise, you're looking at $59.99 for the regular edition, $79.99 for the limited edition, and $149.99 for the Legendary Edition. And, as always, the limited and Legendary editions are going to be "while supplies last," so act accordingly.
[via Bungie]