Bungie parts ways with Halo composer Marty O'Donnell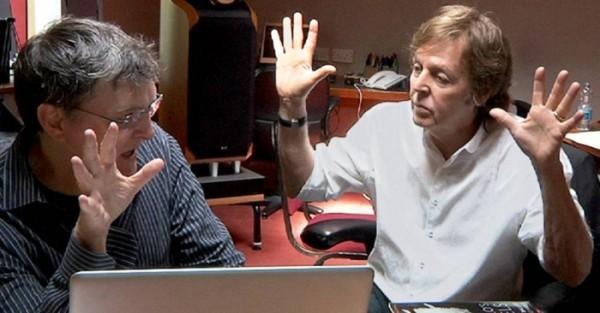 Now a free agent, it would seem, the man who composed the soundtracks for every Halo game is no longer working for Bungie. According to the man who wrote the music for the Flintstones Vitamins jingle, Halo, and Destiny, Bungie's board of directors terminated him "without cause" on April 11th, 2014.
It would appear that two separate stories are turning up depending on which source you seek. In the end, the result is that there's a very, very talented fellow out there now that any top-tier gaming studio would be hard pressed to find a reason not to be gunning for.
Bungie wishes him luck "in all his future endeavors," as a kind company should. O'Donnell has worked with Bungie for 14 years. He joined the company full-time 10 days before Bungie was acquired by Microsoft, composing and directing music for titles like Halo, Halo 2, Halo: Reach, and more.
O'Donnell worked with Paul McCartney on Destiny – as you'll see on @PaulMcCartney's Twitter – that's the image you're seeing above, as well. Destiny will likely be O'Donnell's last work with Bungie, and his future work is – at this point – unknown.
VIA: Bungie