Bungie Might Not Be Finished With Halo, or They Might Be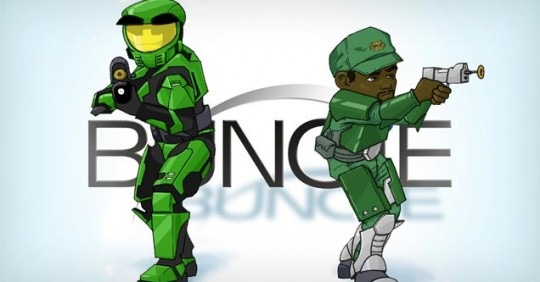 Around the time of this year's E3, back in June, there was some good and bad news delivered regarding one of the quintessential video games to grace consoles in recent times: Halo. With the announcements of Halo 3: ODST and Halo: Reach came the good news; but then Lars Bakken, Senior Designer over at Bungie Studios, made some comments regarding the final days of the Halo series, with regards to Bungie's involvement. He basically said that Reach was the studio's final Halo game, much to the dismay of the gaming world (or at least Halo's fanbase).
Seeking some clarification, VideoGamer.com spoke with Brian Jarrard, who is the community and Public Relations Director. He stated that at this point, Bungie doesn't know what they're doing. He said at this point in time, talking about whatever game is set to launch after Reach would be nothing but speculation. And when VG pushed a bit harder, looking for some kind of precise comment regarding the fate of Halo at Bungie Studios, Jarrard added, "I wouldn't confirm or deny at this point. We're really excited to get Reach out the door. Beyond that, we're not at liberty to say right now what's next."
Furthermore, Jarrard added that there is still a lot of work to get Reach out by next Fall, and that afterward anything is possible. Bungie still wants to craft games they want to make, and that could be Halo, or it could be something completely different. To be frank though, in regards to the infamous Studio, there's a single line that should send up some red flags: "...we're not at liberty to say right now what's next..." This isn't the first time Bungie has made a comment like this (in fact, it's a general rule of thumb for them, when a game is in the works at their studio), and it's definitely common practice when Microsoft has a hand in the operation. They did the same thing at E3 last year, where Halo 3: ODST was originally set to be announced. So what do you think? Do you want another Halo game? Or would you want to see Bungie start with a fresh IP? Let us know.
[via VideoGamer.com]