Bungie announces a Destiny bombshell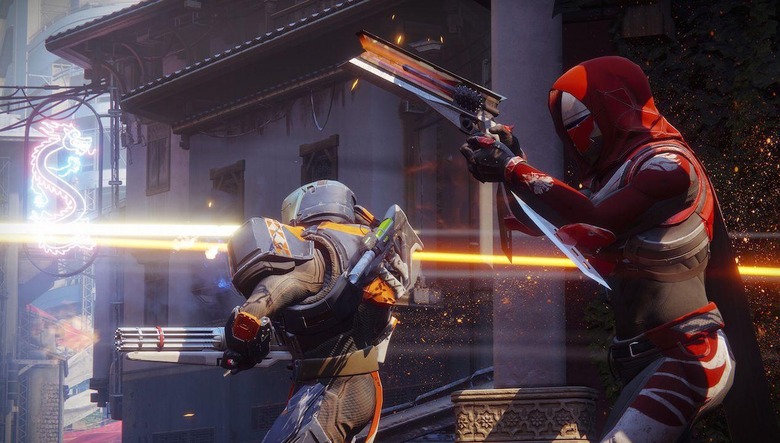 Bungie just announced some big news for it and the Destiny franchise, revealing that it's breaking with Activision and will assume full publishing duties on the series. Bungie first partnered with Activision to produce Destiny in 2010, and in the eight – now nearly nine – years since, it's created two games and numerous expansions for those titles. From here on out, Bungie will be going it alone when it comes to Destiny, unless of course it decides to partner with another publisher down the road.
It doesn't sound like partnering with a different publisher is something Bungie is considering at the moment, though. "We have enjoyed a successful eight-year run and would like to thank Activision for their partnership on Destiny," the company wrote today. "Looking ahead, we're excited to announce plans for Activision to transfer publishing rights for Destiny to Bungie. With our remarkable Destiny community, we are ready to publish on our own, while Activision will increase their focus on owned IP projects."
In a blog post announcing the split, Bungie suggests that things will proceed as normal from here, noting that it plans to stick with the "existing Destiny roadmap." The company also tells us that we'll see more seasonal experiences over the next few months, and there were also teases about surprise announcements, but of course, we'll have to wait for more details on those.
Even though it seems that Bungie will want to stay the course immediately following its break with Activision, it'll still be interesting to see where things go from here. It's hard to know exactly how much influence Activision had over the Destiny franchise, but if it was a significant amount, we might see Destiny change dramatically as a result of Bungie taking over publishing duties.
We'll just have to wait and see what happens, but regardless, this is certainly an exciting announcement. What do you think of Bungie parting ways with Activision on Destiny? Do you think things are going to get better from here? Head down to the comments section and let us know!