Bulgari Diagono Magnesium watch focuses on security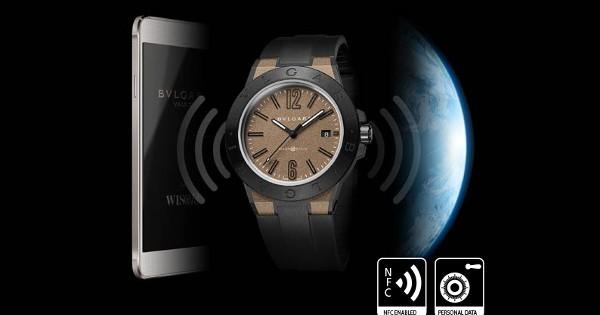 This year's BaselWorld in Switzerland has become the stage for many companies, watch makers or otherwise, to reveal their own take on the idea of smart devices on your wrist. Some have completely jumped on the smartwatch bandwagon while other cautiously remain on the periphery, like the new Swiss Horological Smartwatch group and their MotionX activity tracker platform. Jeweler Bulgari is making yet another twist, calling its concept device not a smartwatch but an "intelligent watch", one that practically keeps a safety vault on your wrist instead.
Even calling it intelligent might still be a bit of a stretch. The only "smart" piece in the Diagono Magnesium is an NFC chip and that's it. That's not to say that the rest of the watch is not worth a deeper look. It is pretty much what Bulgari says is "purely Swiss", exhibiting the trademark quality and materials found in luxury Swiss watches.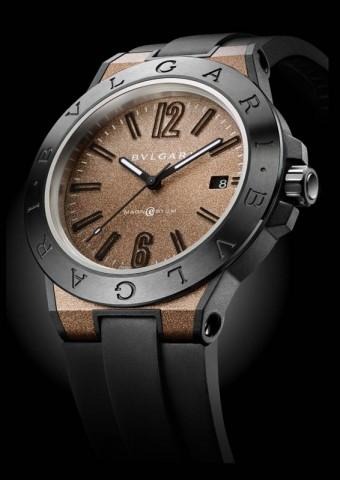 What is the NFC for, then? It is practically there for pairing with your smartphone or other NFC-enabled devices and equipment and for authenticating them. Think of it as your electronic key that you always have on your wrist. At least those times when you are wearing a watch.
To implement this security and authentication system. Bulgari has partnered with WISeKey, a Swiss company that sepcializes in diggital security and data storage, again reinforcing that 100 percent Swiss image. WISeKey, for its part, already has apps for both Android and iOS for keeping personal data like passwords and credit cards under lock and key.
Bulgari calls the Diagono Magnesium a concept "intelligent" watch because it doesn't have much of them produced yet. When, or if, it will make it available to the public, and for how much, is something that the luxury goods maker isn't disclosing yet.
SOURCE: Bulgari
VIA: Pocket-lint