Build your own Android magic mirror on the cheap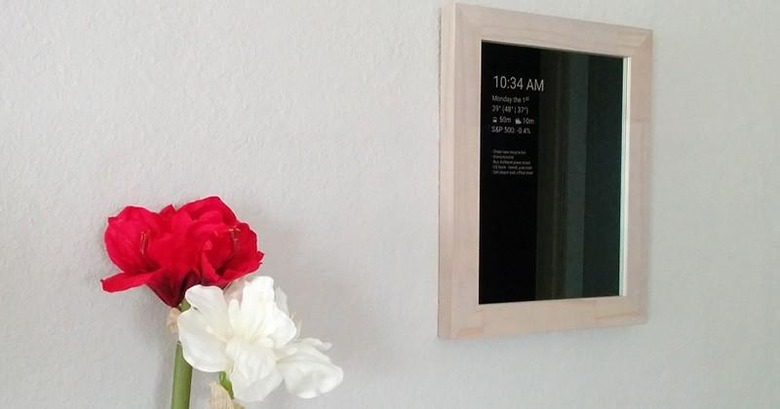 Have you ever seen one of those fancy mirrors that will show you the time, weather, and other pertinent information? They're pretty neat, and helps give any room that "futuristic" feel. Of course, buying one is expensive, and programming a Raspberry Pi isn't for everyone. But now you can easily make your own using an old tablet, and a simple app.
A redditor that goes by the name of ineptech decided that it should be easier for everyone to make their own magic mirror. Rather than relying on a Raspberry Pi and a bunch of lines of code, he decided to make an open-source app that you can use to easily customize the information displayed.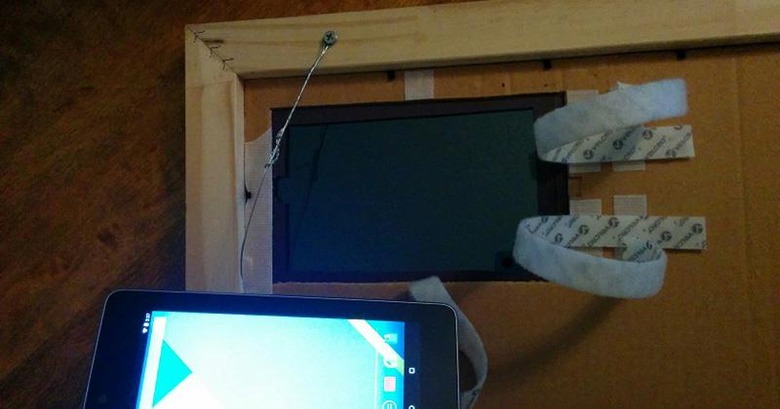 All you need is a cheap Android tablet, a 2-way mirror, a frame, some cardboard, and some Velcro. Once you've got your supplies, you can make a backing for the mirror out of cardboard and construction paper, with a hole the size of your tablet.
Install the special app (via Google Play) that he made, and customize it as you see fit. Then, mount the tablet inside the frame, and you're ready to go. You can see his complete instructions here.
1. Acquire a cheap/used android tablet. I got a Nexus 7 off craigslist for $50.

2. Acquire a 2-way mirror. (Do not use acrylic! I don't know why so many other guides recommend it, I tried it and it looked terrible)

3. Get a frame the same size as the mirror from wherever. Mine was $30.

4. Make a back out of cardboard and and construction paper with a tablet-sized hole cut in it, and secure with stick-on velcro as shown.

5. Install the app and set it up.
The only thing that you'll have to worry about is powering the tablet. ineptech was fortunate enough to be able to mount it in an area that already had a hole and a power source, for a clean look. You might have to improvise to get a similarly clean finished product.