"Build better cars" German vice-chancellor snaps back at Trump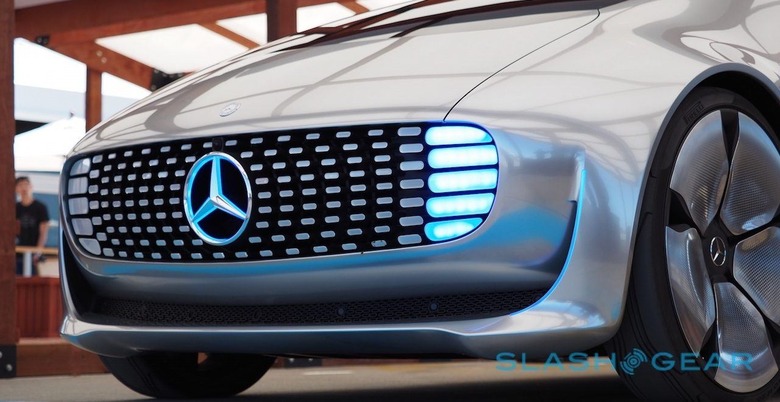 US and German automakers find themselves in the midst of a war of import tariffs and car comparisons, following President-elect Trump's threat to hit Mercedes, BMW, and others with eye-watering rates. The prospect of a 35-percent import duty to car manufacturers bringing in vehicles from outside of the US was met vocally by German politicians, this week. According to them, Trump's characterization of car sales as a "one-way street" is all down to American automakers.
Trump criticized German automakers like Audi, BMW, and Mercedes-Benz in an interview with The Times [subscription required] published today. In it, the President-elect contrasted the popularity of Mercedes-Benz in the US with American automakers abroad. "How many Chevrolets do you see in Germany?" he asked, rhetorically. "Not many, maybe none, you don't see anything at all over there. It's a one-way street."
To rebalance the equation, Trump suggested, the US would impost a 35-percent tariff on any cars brought in from abroad. That could have a huge impact on German vehicle pricing, the high-end luxury models of which commonly reach into the six-figures. However, while the President-elect may have been hoping for a quick capitulation, he may have a fight on his hands.
Sigmar Gabriel, who is both Minister for Economic Affairs and Energy in Germany and Vice Chancellor, pushed the blame for any imbalance back into the US. Speaking to German newspaper Bild, Gabriel argued that popularity comes down to product. "The American auto industry is getting worse, weaker and more expensive," he countered.
Indeed, if American automakers want to improve their international sales, the Vice Chancellor suggested, they should "build better cars" rather than expect the incoming administration to tip things in their favor. The politician also voiced doubts on just how likely Trump's plans for a 35-percent tariff might be, pointing out that some in Congress disagree with the idea.
Going unsaid, meanwhile, is the potential for tariff reciprocity should Trump's threat be enacted. Although Chevrolet may not be a common sight in Europe, GM subsidiary (and Germany-based) Opel is far more prevalent. Some of the company's designs are also sold under the Buick nameplate in the US.
Trump has claimed successes with domestic automakers in recent weeks, arguing that his strong-arm tactics have persuaded companies like Ford to cancel plans to shift manufacturing to Mexico. However just how instrumental the President-elect has been is questionable. Ford's decision to cancel a $1.6bn plant in Mexico was not down to political pressure, CEO Mark Fields said, but because "it became very clear that we did not need this plant" for economic reasons alone.