Buick Enspire Concept teases possible future EV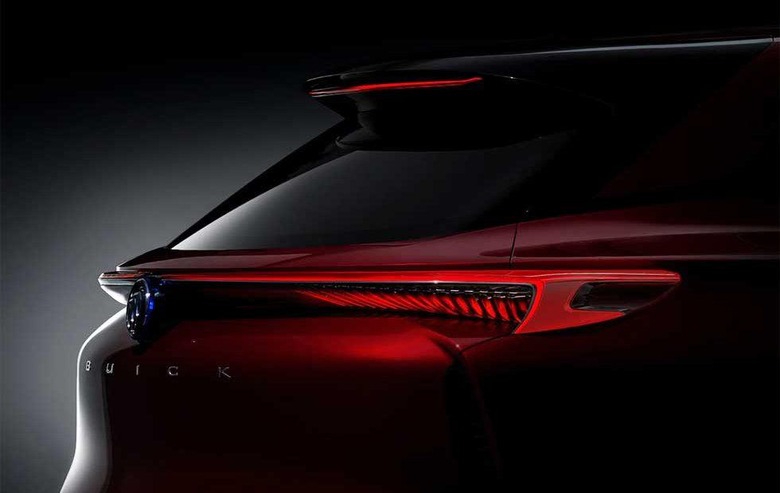 Buick is set to roll out an all-new luxury SUV concept in China called the Enspire. The SUV is all-electric and as of now, it's not clear if the vehicle will make production. With the popularity of SUVs and the push towards electrification, there is a decent chance that the Enspire gets built.
We don't have much in the way of details about this vehicle, all we have for now is the single teaser image here that shows the rear of the SUV. It certainly looks nice with a ling bar across the back that connects the tail lights. Interestingly the Buick name is on the car under the logo.
Buick made the decision to drop that badging last month thinking its emblem was enough to tell drivers what the vehicle is. There will be model designation as and other badges on the cars though. The Buick name on the SUV makes us wonder if the automaker has had second thoughts about dropping its name.
Buick has promised that the Enspire will "leverage GM's global resources" and "is an exploration of design and new technologies." Like most automakers, GM plans to roll out lots of EVs in the coming years.
Many are wondering how the roll back of fuel economy goals will impact the electrification plans of automakers. Most buyers still have no interest in an EV, yet automakers are still hard at work on rolling them out. The Enspire will debut on April 17 at Buick Brand Night in Wuzhen, Zhejiang.
SOURCE: Motortrend