Buhel Speakgoggle G33 Intercom goggles let you ski and talk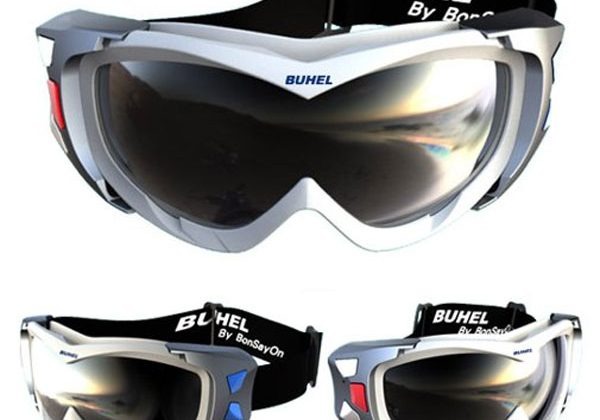 In my part of the country, we don't get to participate in winter sports. We rarely get snow and when we do and couple inches of snow is a lot. That means we would have no use for these cool Buhel Speakgoggle G33 ski goggles that not only protect your eyes from snow and glare, but also allow you to talk using your smartphone via Bluetooth while you fly down the slopes.
The goggles use Bluetooth to pair to your smartphone. On the outside of the goggles are large buttons that appear to be usable while wearing gloves. Those controls are for answering phone calls and ending them along with controls for your music. A special microphone is integrated into the goggles that picks up vibrations when you speak through the facial bones and eliminates noise.
That is supposed to mean that you don't have to shout to make a decent phone call while you're skiing down slopes. The coolest part is that you don't have to have smartphone to communicate with a group of skiers. The goggles can interface with six other pairs directly for group conferencing. Check out the video below to see the goggles in action.
[via Ubergizmo]