Bugatti Vision Gran Turismo to step into the real world in Germany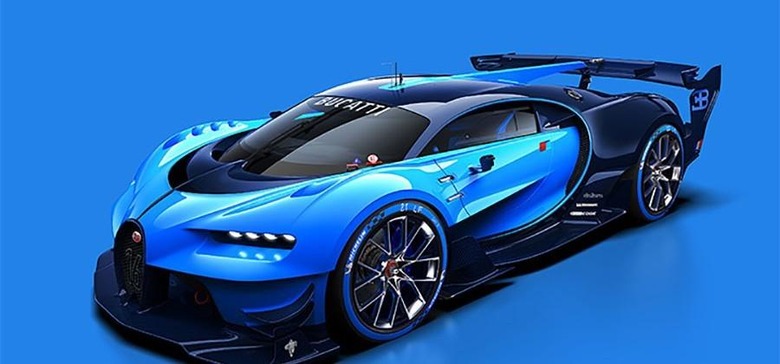 Bugatti is one of the many automakers who whipped up awesome digital concept cars that people can drive in the Gran Turismo video game. A few of those virtual cars were made into real world show cars. Bugatti has announced that it will be making a full-scale show car of the Bugatti Vision Gran Turismo virtual car and that show car will debut at the Frankfurt motor show.
This might well be the sexiest version of the Veyron I have ever seen, it looks like it is prepared for some sort of hyper car racing series. The images here are the first of the completed car that was created by the design team at Bugatti.
At first glance, I thought these were renderings but apparently, they are the real deal. I love the blue carbon fiber and all the aero bits. This car looks ready for the track. Inside the car has a steering wheel that likes like something KITT from Knight Rider would use. It has no circle as we are used to seeing on a steering wheel, it only has handgrips.
Bugatti designers say that the steering wheel is designed to meet racing requirements. All of the indicators, displays, and controls are where the driver needs them to be. The full-scale model of the car will be shown in Frankfurt September 17-27.
SOURCE: Gran-turismo.com