Bugatti's Chiron remains just as impressive today as when it first debuted in 2016. Interestingly, the French carmaker has waited three years to release a special edition of the supercar, but it seems they're finally ready, and just in time for Bugatti's 110th anniversary. Based on the Chiron Sport, the new "110 Ans Bugatti" — which translates to 110 years of Bugatti — celebrates the company and their French heritage.
The 110 Ans Bugatti Chiron features a number of unique flourishes, most noticeably the stunning matte blue color scheme. Bugatti says it used a two-tone Steel Blue, in honor of 1920s-era luxury cars, with the front half a matte finish carbon fiber, and the rear in matte paint. Contrasting this are matte black wheels, with brake calipers and wheel caps in French Racing Blue.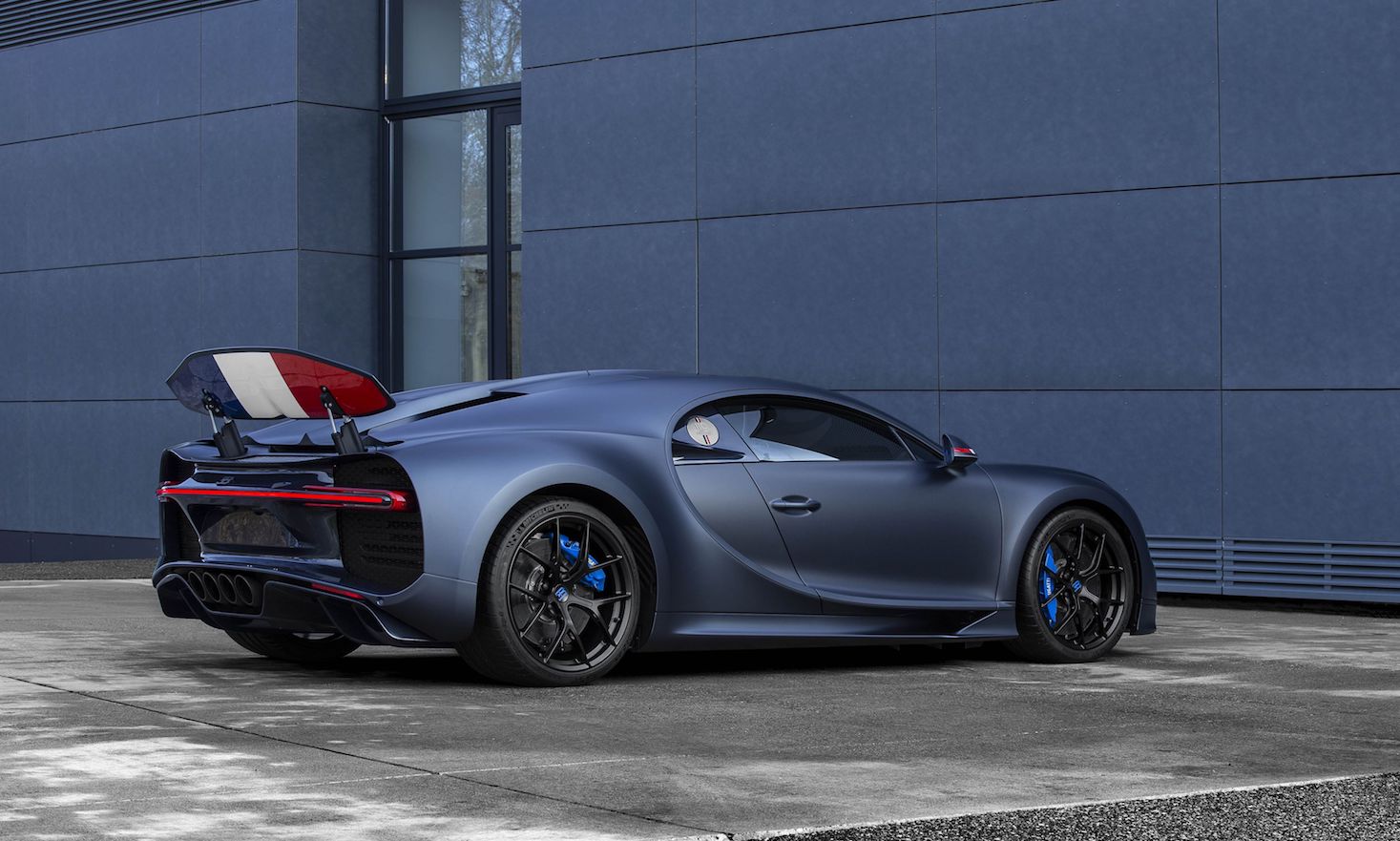 The France theme continues with the country's tricolor flag found in a number of places, including the underside of the car's rear wing, side mirrors, fuel cap, seats, and on custom silver badges on each side behind the doors. More blue can found on the inside, with almost every surface covered in a Deep Blue leather, with more French Racing Blue accenting the seats and dashboard.
Even the Chiron's key gets the France treatment, with a red, white, and blue leather finish. While the 110 Ans Bugatti has a striking but subtle look, under all that blue it's still the existing Chiron Sport, with no mechanical changes whatsoever. That's not really a drawback, however, with its 8.0-liter quad-turbo W16 engine producing nearly 1,500 horsepower and 1,180 pound-feet of torque.
The fact that the "regular" Chiron Sport sells for a whopping $3.3 million, combined with Bugatti saying it will only make 20 units of this special edition, it's likely the 110 Ans Bugatti is already sold out by the time this article is published.