Buffalo's Big WiFi Booster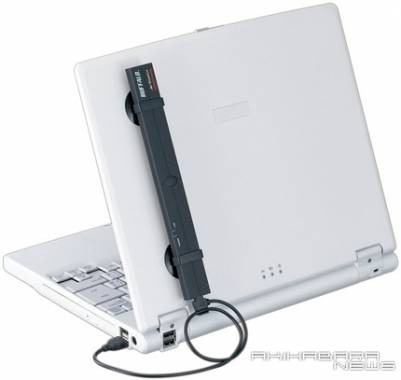 If you've got a weak WiFi signal, get a boost with Buffalo's new external WLAN adapter, called the AirStation WLI-U2-SG54HP. The device plugs into your USB and suction cups to the back of your monitor. And apparently, size does matter when it comes to wireless antennas, as this one's large size translates into better performance with a 210% boost in wireless connection and an expanded range of up to 170 meters.
The WLI-U2SG54HP is Vista compatible and security comes by way of WEP 64/128bits, WPA-PSK and IPv6. We're not sure when the device will be available, but when it is, you can expect to pay around 30 Euros (US$39) for one.
Buffalo's WiFi Adaptor Will Boost Signal 210% [Via: OhGizmo]