Buffalo DriveStation DDR claims SSD speed without the wallet hemorrhaging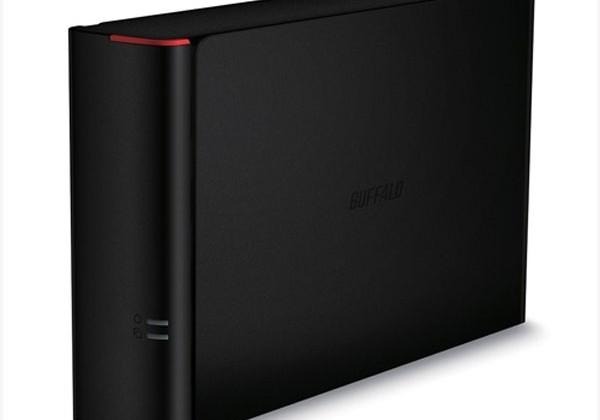 Buffalo has announced a new high-capacity storage solution that promises the speed of an SSD while offering the capacity and cost of a traditional hard drive. The storage solution is called the DriveStation DDR and it's a high-performance external USB 3.0 hard drive featuring 1 GB of DDR3 RAM cache. That 1 GB of DDR3 RAM allows for accelerated transfer speeds.
The 1 GB of RAM integrated into the drive allows it to outperform other USB 3.0 hard drives according to Buffalo. Data transfer speeds promise to be up to 408 MB/s, which is 2.3 times faster than typical USB 3.0 hard drives according to Buffalo. The storage device works for both PC and Mac computers.
The drive is available in 2 TB or 3 TB capacities. The drive measures 1.8 x 5.0 x 8-inches and weighs 2.2 pounds. It gets power from an included AC adapter. The drive supports Windows 8, Windows 7, Windows Vista, and Windows XP in 32 or 64-bit flavors.
The DriveStation DDR is formatted in NTFS by default and requires reformatting to work with Mac computers. The 2 TB version of the drive is available for $139.99 with the 3 TB version available for $179.99. Both versions of the drive can be picked up online and in some retail stores right now.
[via Buffalotech.com]