Buddy smart dog collar includes geo-tracking, stylish LED glow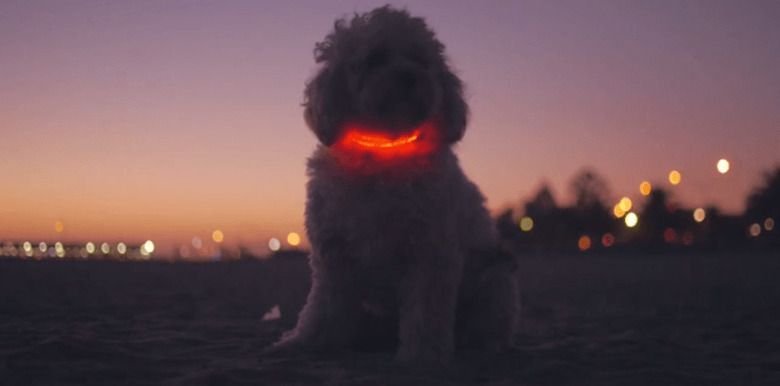 Chipping your pets is important if they spend any time outdoors, but that itself doesn't guarantee that you'll be reunited with your beloved pet if they get lost. That's where collars equipped with GPS come in, but most products with this functionality are cumbersome and ugly, and pets don't enjoy wearing them. That's what makes the Buddy smart dog collar so interesting — it includes a host of connected features, but pairs them with a relatively slim, stylish design including an accent glow.
The Buddy collar is essentially an activity and location tracker for dogs rather than humans. It looks like a regular collar, excepting the glow that makes the dog visible in darker settings. The makers promise the collar is easy to use — there's a single button paired with a small integrated display for scrolling through different data screens.
There's location tracking in real-time via GPS for keeping track of where the dog is located. The collar also features Bluetooth connectivity, a variety of sensors for tracking activities, a water resistant design, social alerts, calendar alerts, durable construction, geo-fending, integration with home automation setups, health statistics, both a web service and an app, and a two-week battery life.
Squeaker, the company behind the Buddy collar, is seeking funding for its project on Kickstarter, where it has raised about $64,000 of its $281,000 goal. The "super rare early bird" units are already sold out, but if you're interested you can get one of the regular ol' "early bird" units with a pledge of about $179 USD. Shipping is global, and will start for backers in July 2016 if all goes as planned.
SOURCE: Kickstarter