Brown and red Galaxy Note II reportedly on the way to South Korea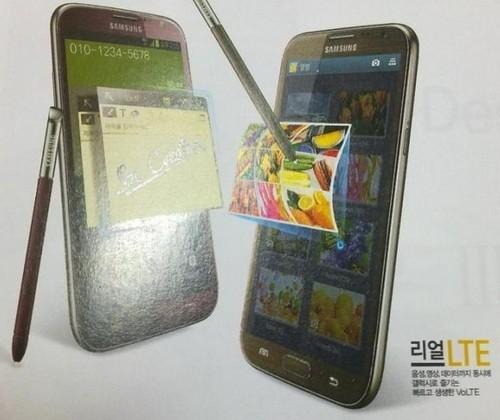 Those craving new color variants for the Galaxy Note II might not have much longer to wait. A few days back, we heard a rumor that claimed a black Galaxy Note II is incoming, and today, we've caught wind of two other colors for the wildly popular handset: brown and red. The new colors were outed in a magazine ad discovered by Japanese site Blog of Mobile, and apparently they'll be landing in South Korea before long.
Samsung seems to be a pretty big fan of releasing new colors for its most popular devices, so we wouldn't be surprised in the least if this turned out to be true. The Galaxy S III received a number of new colors throughout 2012, so the idea the same will happen with the Galaxy Note II in 2013 is pretty easy to roll with. Still, with no official confirmation from Samsung at this point in time, it might be a good idea to remain skeptical of the rumors you hear.
Apparently, the official names for these colors are "Amber Brown" and "Ruby Wine." It's worth pointing out that the brown Galaxy Note II is already available in Japan, so it seems like there's a pretty good chance that it will make its way to South Korea. The magazine ad doesn't give us any idea of when these new handsets will be launching in Korea, so it looks like we'll have to wait for those details to come from Samsung.
As well, we don't know if these handsets are ever going to make the trip west. If Samsung is indeed preparing to launch these in Korea, then that's a pretty good sign, but we won't know for sure until the company delivers official confirmation. Perhaps we'll get a reveal next week at CES 2013? That seems like a long shot, but in the world of tech, anything can happen. Stay tuned.
[via Unwired View]