Broadcom's new GPS chip offers 10X performance, half the power consumption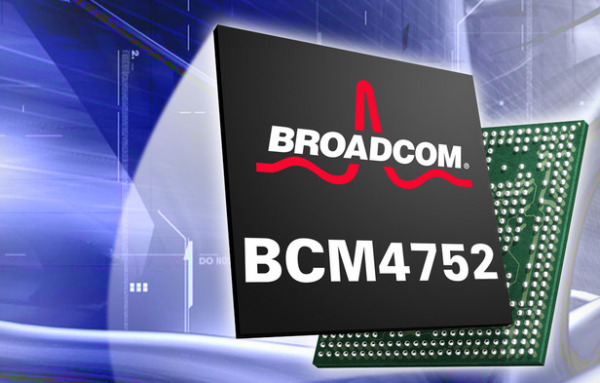 Broadcom today announced a new GPS chip for smartphones that promises to deliver 10 times the performance for faster, more accurate position computation, while reducing power consumption by 50 percent. And being built on a 40nm process, the chip is 44 percent smaller making it perfect for new smartphones that are increasingly tight on space.
The new chip is a Global Navigation Satellite System (GNSS) chip called the BCM4752 and it can simultaneously collect data from four satellite constellations: GPS, GLONASS, QZSS, and SBAS. Retrieving the best signals from all four allows for faster searches and more accurate real-time navigation.
The BCM4752 chip also offers indoor positioning capability through the integration of 5G WiFi and low-power Bluetooth. The chip can also source data from a device's accelerometer, gyroscope, magnetometer, and altimeter to help with indoor navigation. This will make it possible for future apps to navigate you inside buildings, such as a shopping mall or retail store, even guiding you to specific shelves in a store.
Additionally, the BCM4752 has built-in NFC, which will help in location-based mobile commerce applications. The chip is already set to ship and will likely arrive on smartphones, tablets, and GPS devices in Q4 of this year.
[via TheVerge]