Broadcom Qualcomm takeover blocked by Trump over national security worries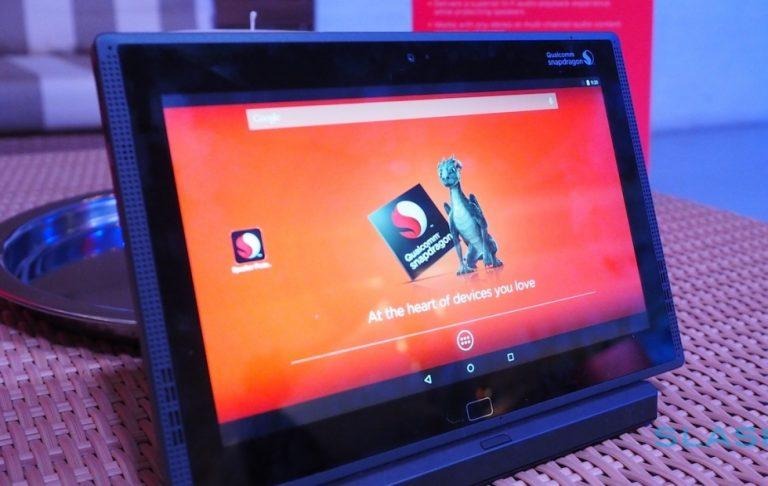 Broadcom's move to takeover Qualcomm just hit a permanent setback: President Trump has blocked the business plan, citing national security concerns. Broadcom, a Singapore-based company, has been attempting to nab Qualcomm for months, something the latter company has been resistant to. Under the legal declaration, Trump has blocked the "substantially equivalent merger, acquisition, or takeover" of Qualcomm by Broadcom.READ: Intel could ruin Broadcom's big Qualcomm takeover
Under the order, the Trump administration cites concerns that a Broadcom takeover of Qualcomm could "impair the national security of the United States." In addition, the order states that Broadcom and Qualcomm "shall immediately and permanently abandon the proposed takeover ... [they will also] certify in writing to the Committee on Foreign Investment in the United States (CFIUS) that such termination has been effected..."
The Broadcom acquisition saga has been a long and troubled one. The company moved in a hostile takeover attempt against Qualcomm, the latter of which ultimately having rejected the $117 billion offer for it. Shareholders had been presented with the argument that such an offer was drastically under its value, and in response Broadcom moved toward establishing Qualcomm board members who were open to the business proposal.
Amid all of this was expressed concerned from CFIUS cited above, which indicated that Broadcom's business plans — and in particular its foreign ownership — presented security issues. Though Broadcom had made promises in an attempt to calm those concerns, the reassurances didn't pan out and the Trump administration has proceeded with a permanent block on any takeover plans.
Under the order, both Broadcom and Qualcomm must report to CFIUS every week indicating their compliance with the order, that including descriptions of their work in completely and permanent terminating the takeover plans. Ultimately the two companies must give the CFIUS a certification that the business plan has been fully terminated.