Brinno Camera offers bundles for bike and selfies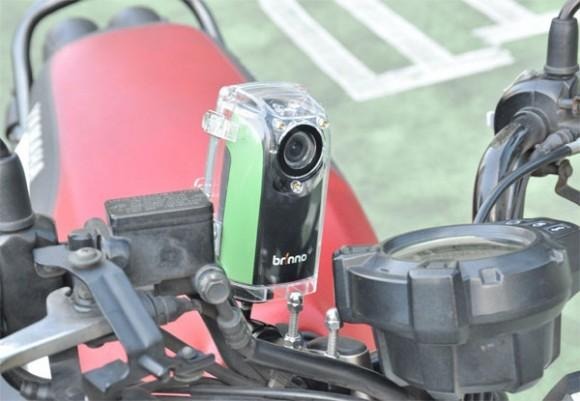 Brinno has unveiled new camera bundles that include its sleek and relatively small action camera. There are several bundles available that outfit the digital camera to do specific tasks depending on the user's needs. All these bundles use the same small camera and included 2 GB memory card. Power for the cameras comes from four AA batteries and the cameras are all designed for time lapse video.
The first of the new bundles is the Brinno Bike Camera Bundle featuring a TLC200 f1.2 Aperture camera with 140° wide-angle lens capable of shooting HD video. The bundle includes the Rock Solid Bike Mount and weather resistant camera case. The quartet of AA batteries can power the camera for up to seven days. The bike bundle sells for $289.99 and can turn an hours long bike ride into a video lasting minutes.
The next bundle is the Brinno Party Camera Bundle BPC100, this bundle includes the same camera as the bike bundle. The difference is that the camera is fixed to a rotating base that spans 360° every hour giving a panning effect time lapse video. The camera does have a preview screen allowing users to frame video and sells for $253.
Anyone building a new house might appreciate the Brinno Construction Camera Bundle BCC100. This camera has 2.5 months of battery life when set at 30 minute intervals. It has wide-angle 140-degree lens and a removable weather resistant housing and camera wall mount. The camera sells for $269.99.
The Brinno Self-Portrait Camera Bundle BFC100 includes a self-portrait mirror for image framing and can take stop motion video or single photos and has a special shutter line allowing users to take pictures when they want. This bundle sells for $259.99. The last of the bundles is the Motion Camera Bundle BMC100 with the same camera that takes pictures when it senses motion. The bundle sells for $269.99. All of these bundles are available to purchase now.
SOURCE: Brinno