Brinell debuts external SSDs with wood, leather, steel trim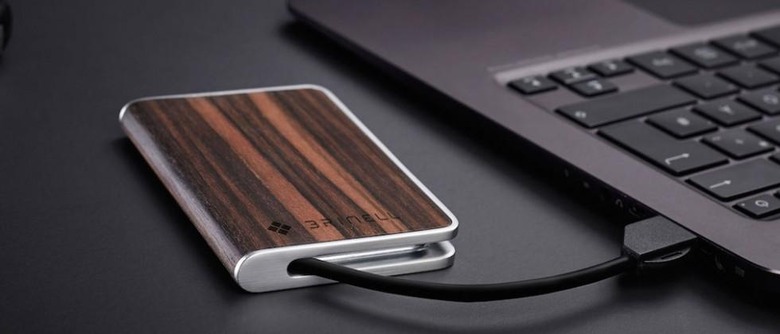 In this day and age, we've come to expect premium material options like leather and bamboo on our smartphones, and German storage accessories maker Brinell feels its we apply the same standard to external hard drives. The Red Dot design award-winning company has expanded its Evo line of portable SSDs to include leather, steel, wood, and faux-carbon finishes. Prices start at about $220 for 250GB of storage, and in terms of premium look storage device, that's hard to beat.
Brinell's new SSD lineup now features soft nappa leather in colors of brown, black, or white. Stainless steel comes in silver and has a brushed finish, while the faux-carbon is limited to black or white. But the most impressive of all the options is the Makassar ebony wood, which even comes in its own leather travel pouch.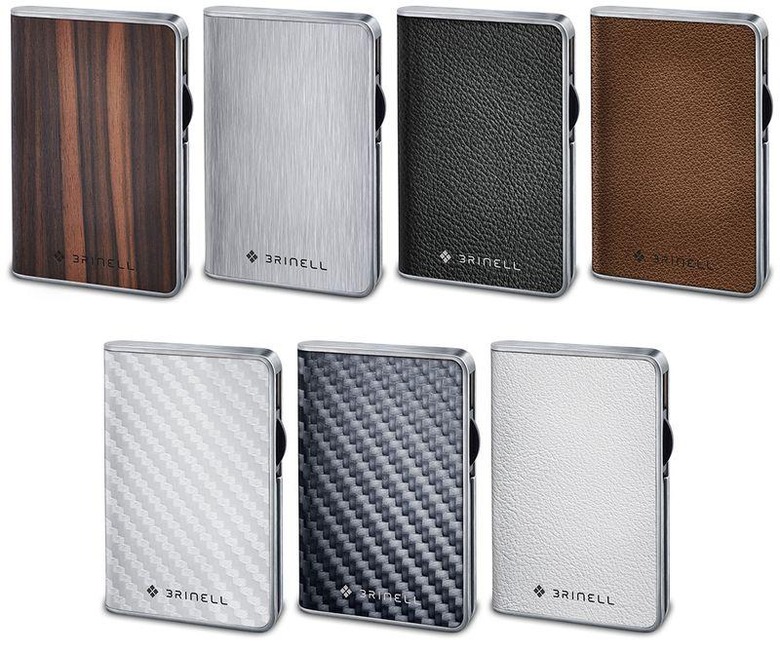 As for the primary function as a storage device, inside is Samsung's EVO SSD with transfer speeds of up to 420MBps when using a USB 3.0 connection. The USB comes attached to the drive, tucking into the side when not in use.
If 250GB isn't enough space, larger models are available, up to 1TB for roughly $670. However, the wood option carries a $20 premium fee on top of the others, making the 1TB Makassar model the most expensive at $690. That can be pretty pricey, but for having the best looking external SSD around, it must be worth it.
SOURCE Brinell