Brik Case is a LEGO-like case for your laptop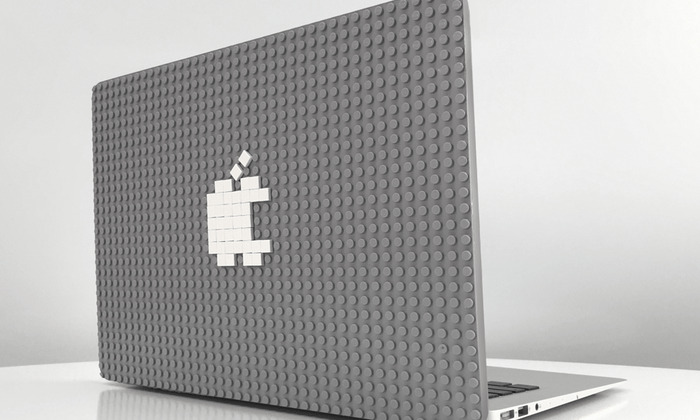 Laptops are usually hefty investments, and wise buyers protect their investments. For a notebook, that generally involves buying a laptop case, which are available in many different varieties: leather, plastic, and just about everything between. A plastic brick version isn't commonly one of those options, however, as it's not the first medium you'd consider using to protect a gadget. It was bound to become a reality at some point, though, and thanks to the Jolt Team, it now is. Brik Case is a plastic-brick case that looks like it is made from LEGOs, and that can be customized using other plastic bricks.
Brik Case probably won't keep your laptop safe if you drop it, but it will keep scratches off the lid and will let users display their plastic-brick fondness to the world. It's a simplistic project — the Brik Case is a single case designed to clip on to the laptop's lid. It is designed specifically for the Macbook and the Macbook Pro; it isn't clear if there are plans to release versions for other laptops.
Once clipped on, additional plastic bricks can be attached to the back to make different shapes or designs, and changed at any point whenever the user would like. Basically, it's LEGOs for your laptop (though not officially LEGO-brand, of course).
The team behind Brik Case is looking to raise $30,000 USD to fund the project, and so far they have raised $7,662 USD with 28 days remaining. A pledge of $30 USD will get backers the "Early Builder" edition, which includes a Brik Case for the Macbook and MacBook Pro, as well as a "Bag O' Bricks" and 100 1x1 Bricks. Shipping for those backers is set for August.
SOURCE: Kickstarter