Bright Grill is a smart grill for your summer cookouts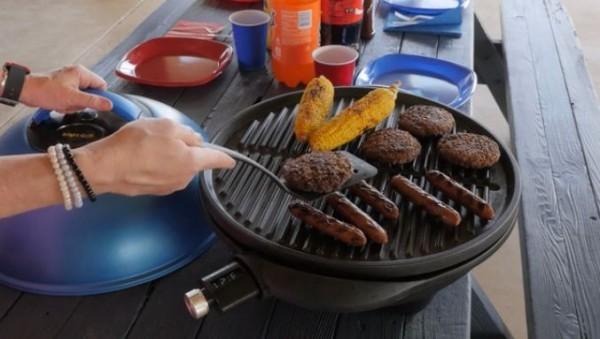 Summer means cookouts, and for some cookouts mean charred food. Those without a knack for cooking will likely find smart grills to be a godsend — they're equipped with various bits of technology that monitor the food as it cooks and shuttles the data off to a paired smartphone. The newest example of this is Bright Grill, an electric grill that can be used on a traditional pedestal or on a countertop, and that uses things like integrated WiFi and thermostats to make the cooking process a little more modern.
Bright Grill works over Bluetooth and WiFi and can be used both indoors and outdoors (since it is electric). The related mobile app lends remote control — one can turn the grill on and off, can set its temperature, and adjust how long the grill will stay on. There's also a recipe library with instructions, push notifications, and more.
Bright Grill is said to weigh less than 20lbs, and it features a non-stick grilling surface measuring in excess of 200 square inches. It also, like that certain popular indoor grill, drains fats during the cooking process. The design, meanwhile, is that of a traditional design: seven colors will be available.
The maker behind the grill is seeking $41,250 USD on Kickstarter where it has so fair raised about $7,800 USD with 53 days remaining. Those interested can pledge $169 USD to back the device for a single early bird unit. Shipping is limited to Canada and the United States, and estimated to start in March of next year.
SOURCE: Gizmag