BrickHeadz: Go Brick Me LEGO Review (DIY x2!)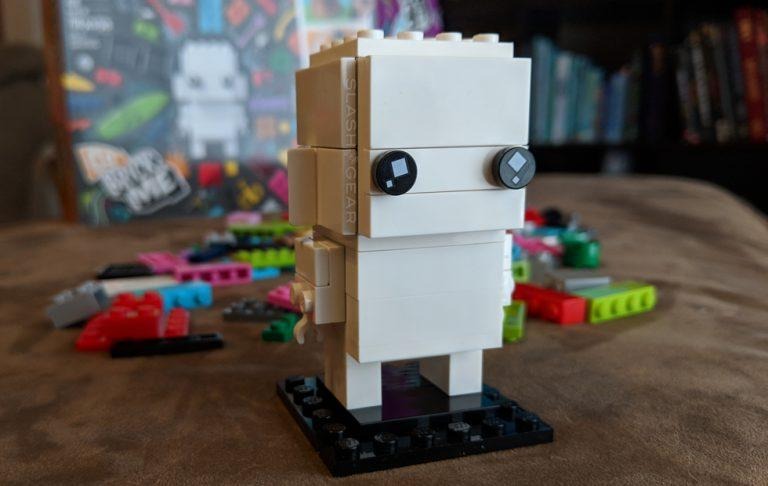 There's a new sort of LEGO set in town, and it's all about the brand's new label: BrickHeadz. This is the "Go Brick Me" box set, and it's as entertaining as it is challenging to wrap one's mind around. What on earth is such a strange collection of odd pieces doing presenting itself as a LEGO make-it-your-own set? And why didn't LEGO think of this a long, long time ago?
In the first Go Brick Me set, the user gets one massive number of bricks compiled in order to give you a variety of options. These options apply to the LEGO BrickHeadz universe of custom-made collectable figurines. You might recognize the scale of these figures as sort-of similar to that of Funko POP.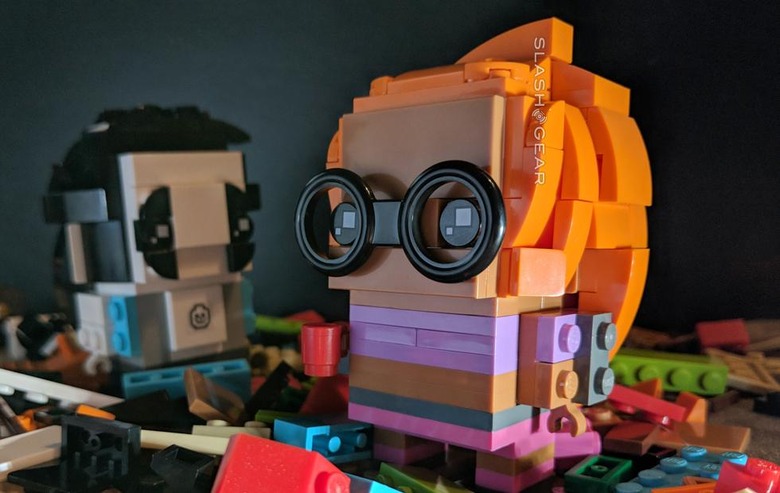 Unlike Funko's figures, one does not need to feel obligated to keep their toys in the box. This isn't just about collecting and storing in stacks on a shelf. This is about creating characters inside a loose set of construction rules.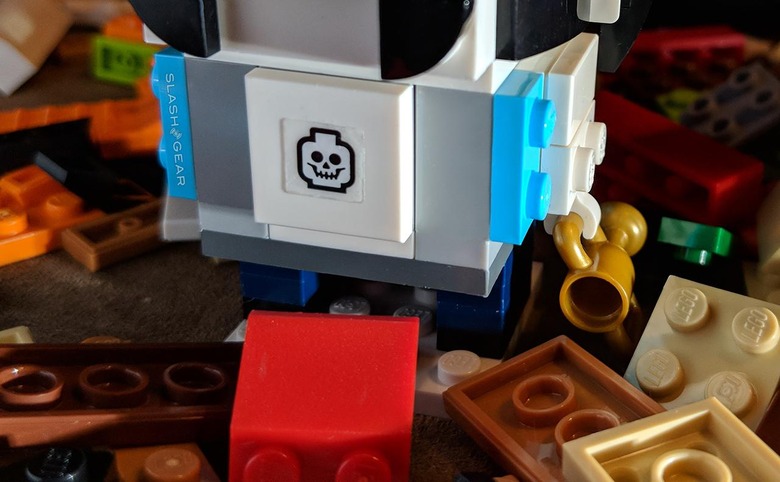 In the box are 700+ LEGO bricks, more than enough pieces to construct 2 full LEGO BrickHeadz construction characters. In addition to flat bricks, blocks, and smooth-sided pieces meant to represent hair, there's an array of Minifigure-scale accessories that fit the bill in the BrickHeadz universe. That means a surf board, a trophy, a guitar, and a magic wand.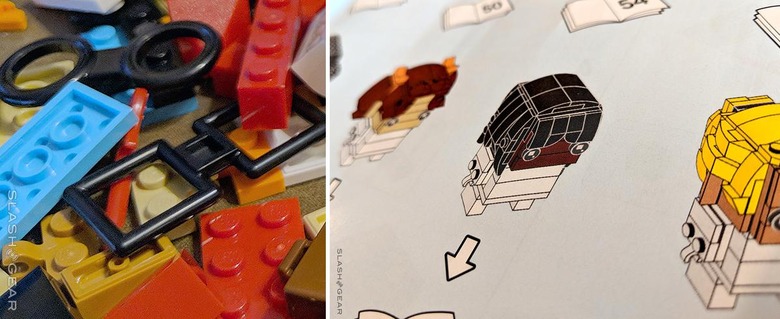 This box also contains two rather unique pieces that work as glasses for BrickHeadz. One pair of glasses is square-rimmed, the other is circle-rimmed. A whole bunch of stickers are included in the box as well, enabling you to customize the sorts of clothing and accessories you're aiming for.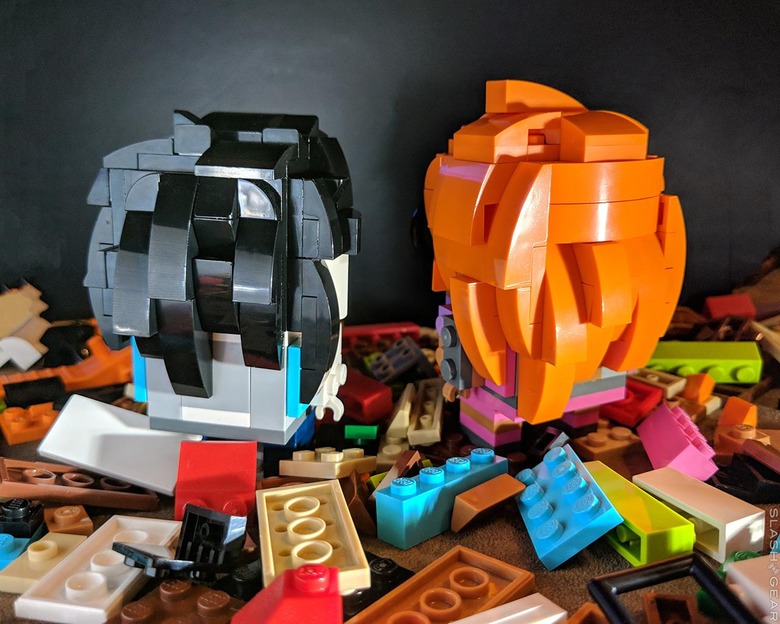 Inside the box is an instructions booklet to show the user how to make the basic BrickHeadz base model as well as a number of unique styles of hair. Outside that, it's all up to you.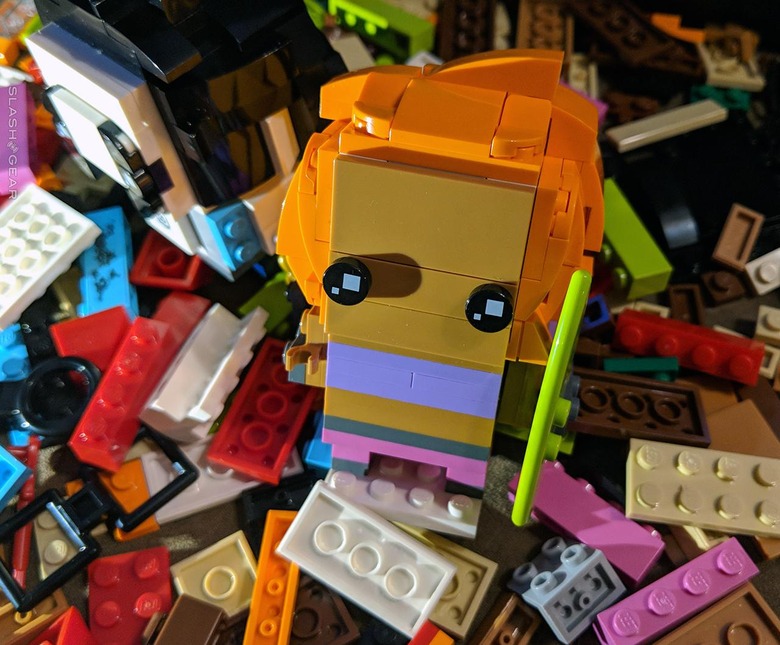 For the photos we've got here, we've made a couple of lesser-known comic book characters for your perusal. Let us know if you've got an idea of who we meant them to be. Or just pretend they're nobody, and enjoy!
This LEGO BrickHeadz "Go Brick Me" set was fun for everyone from my 6-year-old assistant to myself, a several-decades-old adult fan of LEGO. This set is LEGO item number 41597, and it's recommended for ages 10+. Inside the box you'll find 708 pieces, and pricing at the start is set at around $30 USD.