Brica ViewArt 1000 - MP3 Player, WebCam, DVR, Oh Should I Go On?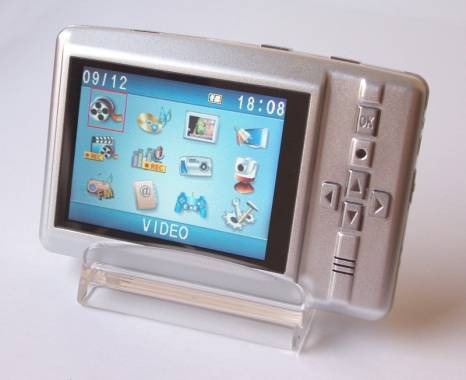 Never have I seen any gadgets that have more functions than Brica ViewArt 1000. It works as a video camera, digital camera, webcam for PC, FM tuner, e-book reader, MP3 player, audio recorder, video player (built-in TV output), and digital video recorder (with its TV input).
The recorded video will be saved as ASF file with 320x240 resolution. As for playback, the Brica ViewArt 1000 supports AVI, Quicktime, MPG, WMV, and Realmedia video files. The MP3 player supports MP3, unprotected WMA and WAV audio files.
The camera is equipped with a 2-megapixel sensor and capable of up to 2304x1728 resolutions. It's good enough for a quick snapshot, though you shouldn't expect the images quality to be in the same class as Canon or Nikon's cameras.
The Brica ViewArt 1000 is equipped with 512MB built-in storage and 2GB bonus memory card totaling 2.5GB of storage. With nine functions, this is a nice gadget to have if you hate carrying too many gadgets when you travel. You can grab one for $265.
Brica ViewArt 1000 – More Than A MP3 Player [via gadgetizer]