Breaking Bad's Aaron Paul releases YB messaging app based on catchphrase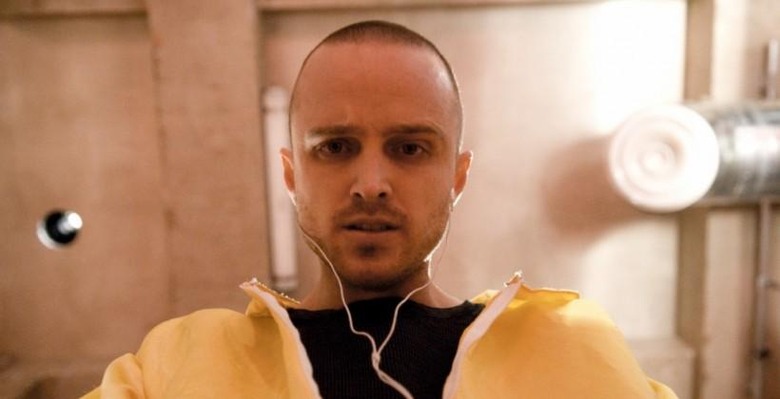 Let me start by saying that if you've haven't watched the amazing TV series Breaking Bad, you're probably not going to get what makes this new app so funny. Also, you should go and watch the show right away, it's really good. If you have seen the show, then get ready to download "YB," an app from Breaking Bad star Aaron Paul, based on his character Jesse Pinkman's catchphrase: "Yo, b****!"
YB, which it is listed as on the iOS App Store, is basically a copy (although, an arguably improved one) of Yo, a messaging app that rapidly gained popularity over the summer for allowing users to do one thing: send the word "Yo." Available for iPhone and iPad, YB lets you send your friends a variety of messages, all short, featuring the word "b****," and recorded in Aaron Paul's voice.
As a dead-simple messaging app, YB requires you to create a login, and your friends have to have it installed as well to receive messages. Upon your first launch of the app, you are greeted with a personal message from Paul, and he is added as your first friend. Once signed up, you just choose a contact, tap the phrase you want to use, and hit send. YB's messages can be used in a number of situations, which the App Store's description makes clear:
Want to say hello to someone? Say "Hello, b****!"
Want to make your special someone feel loved? Say "I need you, b****!"
Fed up with your friend? Say "Why, b****?"
While the app is free download and comes with several phrases to use, there are also packs of additional phrases based on themes available for $0.99 each. Among those available are the Love pack, Greetings Pack, and Socrates pack, which gets philosophical with "How? B****." YB is iOS only for now, but Paul shared on Twitter shortly after launch this week that an Android version was on its way in early 2015.
VIA: Aaron Paul