Breaking Bad producers turned down $75m mobile mini-episode deal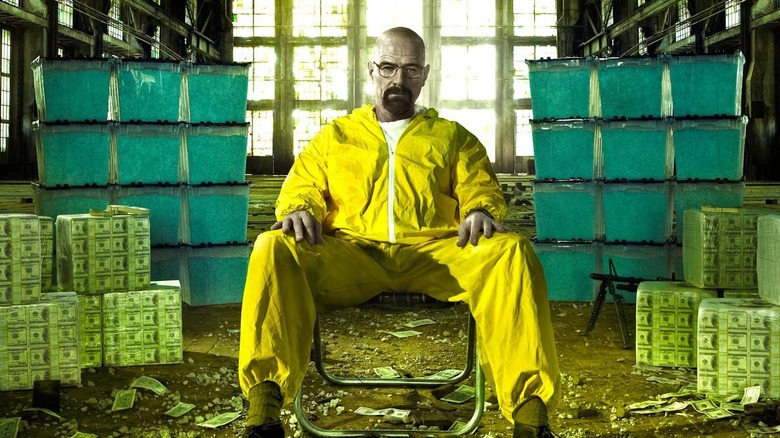 DreamWorks Animation offered $75m for three more Breaking Bad episodes that would have been delivered in six-minute downloadable mobile chunks, studio boss Jeffrey Katzenberg has revealed, with the rejected offer part of the outspoken exec's attempt to evolve media content to suit smartphone and tablet consumption. "My idea was literally that you'd pay 50 cents a day for 30 days," the CEO told The Guardian, "so it would be $15, and I actualyl think there are 10m people around the world that would have done that."
The Breaking Bad finale last month saw 10.3m viewers tune in to the hit AMC show, the second highest viewing figures in the network's history. However, the lure of extending that appeal obviously wasn't enough to persuade AMC and the show's team to leave it open-ended.
Katzenberg is obviously frustrated by that, arguing that the sort of returns he feels confident the mini-episodes would have have delivered would have easily covered his healthy $25m-per-episode offer.
"That's $150m, so the $75m I was prepared to pay would have delivered a 100% return on investment" he calculates. "And I'm trying to get people to think about this space in a new way by telling that story. It's emblematic of an opportunity coming."
As the DreamWorks Animation boss sees it, viewers would have mentally justified the expense – fifty cents a six-minute section – because "they'll pay for it if it's good, and if they feel there's great value." Even without Breaking Bad onboard, however, Katzenberg suggests there's still plenty of room to keep hold of the entertainment industry with a mixture of traditional-length and snackable content.
"We used to fill it with Tetris. Now we're going to fill it with rich media" he concluded. "To fill this space that exists is this enormous, enormous, enormous untapped opportunity."