Braven XXL Portable Bluetooth Speaker Review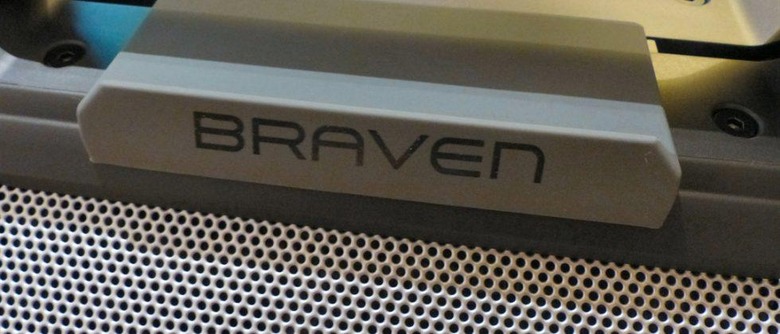 Bluetooth speakers are usually a mixed bag. If you want something portable enough to slip in your pocket, chances are you have to accept middling sound quality. If you've got space in your backpack, then you can step up to decent audio reproduction, but typically there will be a compromise on battery life. And then there's the Braven XXL.
Unlike the Magic Mike sequel, those three letters at the end of the name of Braven's massive boombox aren't false advertising. This thing is huge – and heavy – and seemingly tough enough to be used as a battering ram should you forget the keys to the hotel room where you're having an ill-advised party.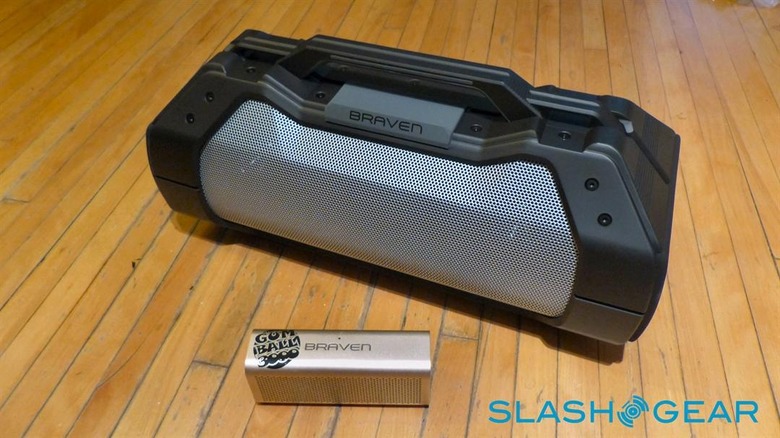 Lest you think I am exaggerating, I would like to note that the Braven XXL weighs 18 pounds. That's heavier than a good-size cat or a medium-size pug, and it's certainly enough to remind you that you are carrying it every single time that you lift it. To be sure, the XXL comes with a sturdy handle (as well as a carrying strap) that distributes its bulk well, but this is not the kind of speaker you'd want to put down on a glass table or hand to a small child.
The bulk and gravitas of the Braven XXL serves it well in several key areas, however. The first is ruggedness: there's so much rubber and metal wrapped up in the design that I would be comfortable dropping the unit down a flight of stairs, knowing it will play my tunes all the way down. It also happens to be water resistant, with big rubberized buttons integrated into the sides of the unit that make it easy to pair with your Bluetooth device and / or adjust volume, etc.
The next, and even more important aspect of the XXL's character that's informed by its plus-sized proportions is its audio fidelity. With four drivers and a separate subwoofer, the Braven doesn't just sound loud, it sounds good – even when streaming over Bluetooth. Whether you like bass-heavy dance floor fillers or more acoustic-oriented country music, the Braven XXL provides detailed and vibrant audio reproduction – and there's a mic line-in so you can use it as a PA and lay down your own vocals, karaoke-style.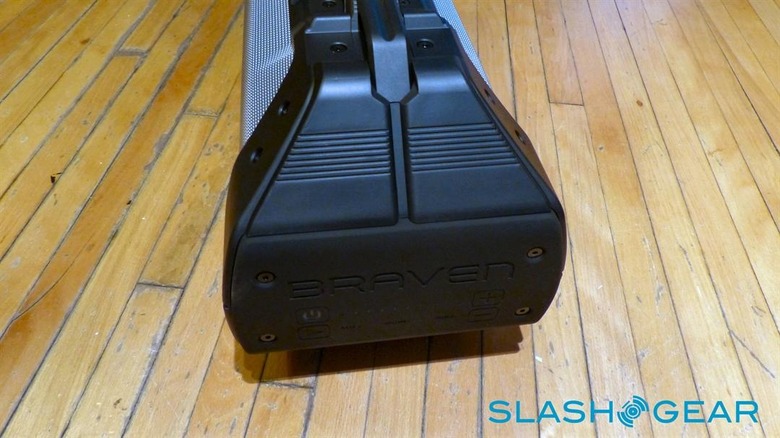 It's also got the juice you'll need to keep the party pumping late into the night. With 14 hours of play time per charge advertised, I've actually yet to charge the unit more than once, and I'm still using it on and off several weeks later – for hours at a stretch. The battery is rated at 15,600 mAh, and while there are portable speakers out there in the XXL's price range that can double it's playing time, they aren't driving speakers or subs that are anywhere near as large. It also offers the ability to charge other devices via USB, so you don't have to worry about the XXL outlasting your phone.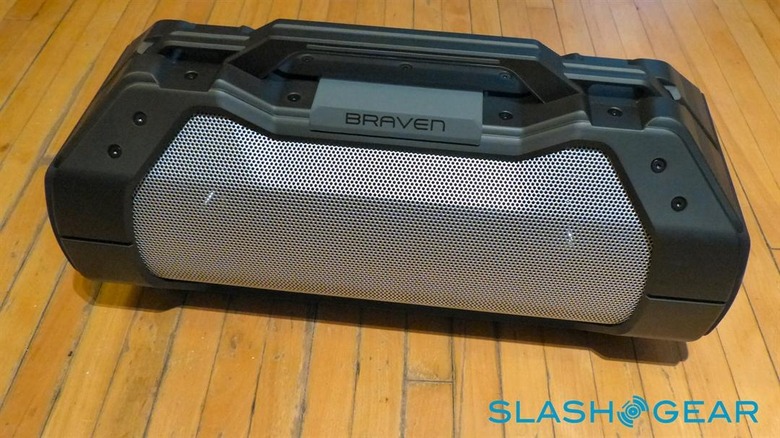 Priced at around $350, the Braven XXL is an excellent pick for anyone who needs big sound, can tolerate a plus-size package, and who doesn't plan on being near an electrical outlet until sunrise. How many speakers out there can double as dumbbells and let you work on your biceps while jamming out on the beach? Not many – and there are good reasons for that – but if you're ok with dragging the 18 pounds of XXL fun around, then there's little to dislike about this portable pleasure unit.