BRAVEN 405 HD Bluetooth speakers will survive a pool party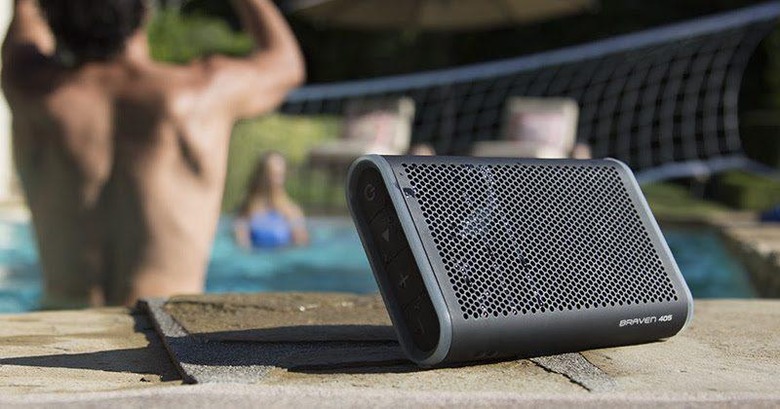 We take our smartphones with us everywhere, sometimes even to places too risky for those expensive pieces of equipment. Sometimes we do it out of necessity, to keep in touch with work or friends, but most of the time we do it for fun, like for music by the pool or beach. But your smartphone doesn't have to be at the frontlines for that. Not with BRAVEN's new 405 Active Series speaker, which can blast out tunes in HD quality, while your smartphone keeps safe and warm at a distance or inside a bag.
Bluetooth wireless speakers are nothing new, but few offer survivability in the great outdoors at the same time. BRAVEN's Active Series are some of those brave few, and the new BRAVEN 405 aims to offer all those perks without chipping away at your party funds.
Encased in anti-slip silicone and with its own built-in kickstand, the BRAVEN 405 is clearly designed to be used anywhere. In fact, it boasts of an IP67 rating, which means it can survive even an accidental dip in the pool or the sand. Just don't keep it there for long.
But the 405 isn't just tough, it also sounds good, promising HD audio quality in a small, portable box. It will not only survive the weather but also the day, with a 2,100 mAh battery that's promised to last 24 hours of play time. In fact, the battery can also charge your smartphone if needed. The speaker is also built for work as it is for play, featuring an internal mic for hands-free calls.
As if really intended to be the life of parties, the BRAVEN 405 comes in "bold" color choices of Black, Alpine, Sunset, Raspberry, Periwinkle, and Energy. All for the price of $79.99.