Braun ET66 calculator classic gets reissued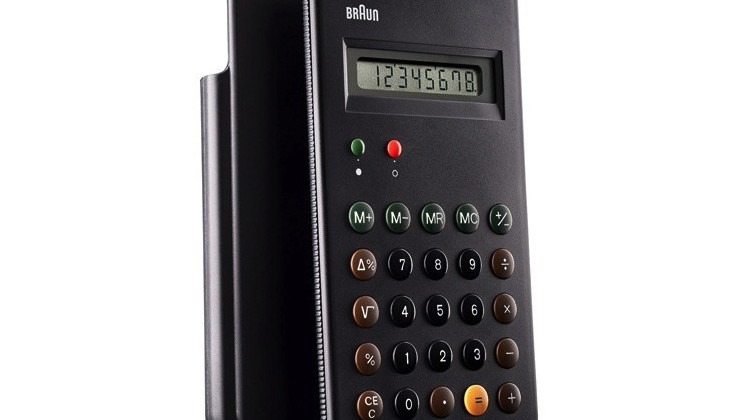 You may never have held Braun's ET66 calculator, but you probably recognize it. The Dieter Rams designed classic was the "inspiration" for the original iOS calculator app, and has gone on to command big prices for a simple desk tool, with second-hand examples going for upward of $150 on eBay. Now, Braun is reissuing the original, for those with less to spend.
The new version of the ET66 sticks to the tried and tested design of the original. That means the round, convex buttons with a single function per key, as well as a slide-off protective cover.
In fact, the ET66 was only the best-known refinement of Rams' original design, created with Dietrich Lubs. Their first attempt was the ET22, which had the round glossy buttons but used a more complex array of switches and keys under the display.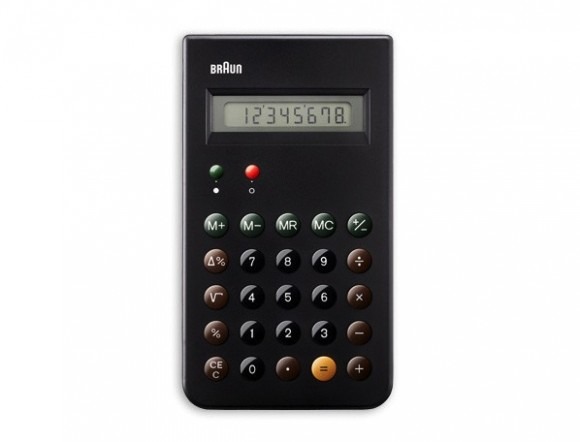 The ET22 was then refined over a few generations, and eventually the ET66 was born. By that point, all non-circular controls had been ousted, and where before there'd been a spray of controls, now there were only power on/off keys. It wasn't the only variant, mind; Braun also developed the E33, ET44, and ET88 along the way.
The reissued ET66 will go on sale in August 2013, priced at $49. It's part of a range of retro/minimalist designed watches, clocks, and other gadgets that the company brought to Basel 2013.
VIA Core77