Brando's eco friendly Firefly Lamp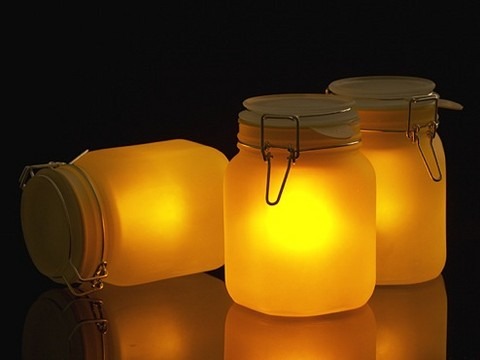 Alright so Brando has a slight reputation for creating very odd and not always all that appealing gadgets. Many of them aren't even all that practical, however, this cute little jar would be great for summertime on the deck.
It's made to look like a firefly jar, but is actually a solar powered lamp. Just set it outside and let it charge up, then that night you'll have a soft glow as you sit on your back porch.
It is said to glow and orange type color, one that is similar to that of a candle. It automatically turns on when it gets dark and is being sold for $45.
[via gizmodo]