Brando USB Optical Mouse Has A Digital Scale Inside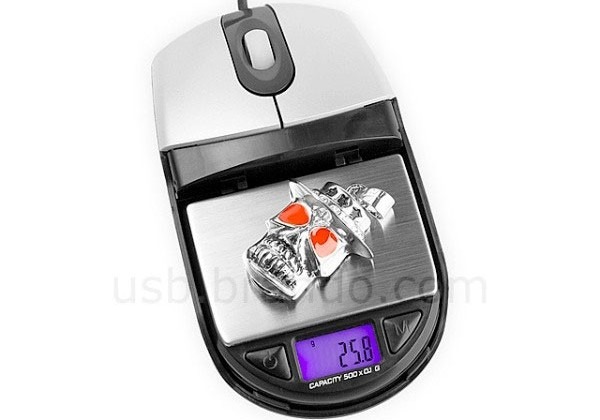 Brando is the company to look for when you want to get your dose of weird with some USB on the side. The company has all manner of weird things for you to check out. The latest oddity from Brando is this optical USB scale mouse. When the palm cover is in place it looks like your normal mouse. Pop that cover off and you have a digital scale underneath.
I guess the idea is that you can use the scale to weigh things like mail you need to send. The little digital scale can weigh 0.1g to 500g. It has a scale that can be changed to read in grams, ounces, gn, and ct. The scale needs a pair of AAA batteries for power and the first set is included. The display on the scale is backlit so you can see it in the dark.
The scale also has a calibration setting and a memory button. The mouse measures 120 x 64 x 35mm and the scale measures 59 x 59 x 20mm. If you need one of these for weighing things at your desk you can get one now for $22.