Brammo details Empulse electric motorbike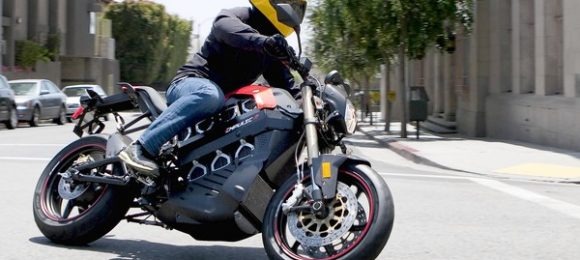 Remember the Brammo Empulse R electric bike that we peeked a few weeks ago? The regular version that drops the R has officially been debuted in Hollywood today, with all the nitty gritty details being laid out as well as the price. Brammo say that the bike is capable of reaching speeds up to 100mph, and can travel up to 121 miles on a single charge. it features a 9.3kWh lithium ion battery, and a liquid cooled motor.
The bike was shown off at a media event that was privately streaming to the 2,000 people who pre-ordered. The Empulse uses a standard electric charging port found on the Nissan Leaf, encased in carbon fiber which replaces a standard gas tank. Brammo say that the bike should be fully recharged in 3.5 hours.
The entry level bike will start at $16,995, around $3,000 more than what was first announced two years ago. The next model up which features improved suspension and carbon fiber detailing will cost $18,995. The Empulse is said to go into production starting from June, with Brammo expanding manufacturing capabilities next year to Hungary in order to serve the European market.
[via Los Angeles Times]