Brain Training For Switch Gets A UK Release Date, And That's Good News For The US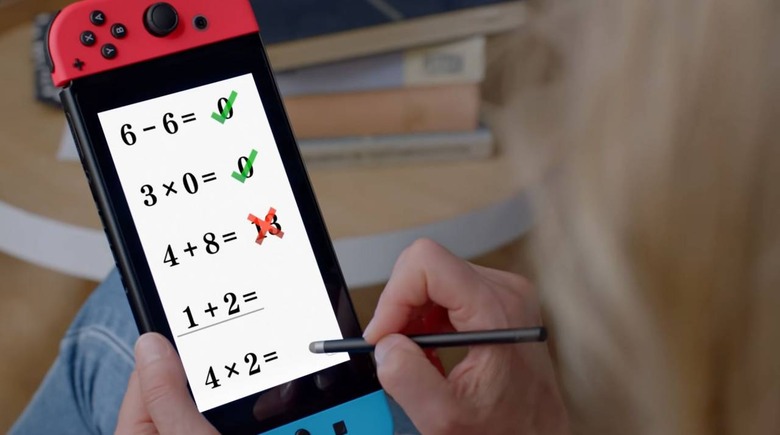 A couple of weeks ago, Nintendo revealed a new Brain Age game for the Nintendo Switch. Brain Age began life as a series of Nintendo DS games aimed at quizzing players to keep their brains sharp, but it's mostly gone silent in recent years so this reveal definitely came as a surprise. The only problem was that, at the time, Nintendo only confirmed this Brain Age game for Japan, leaving the question of whether or not Europe and North America would see it up in the air.
Thankfully, today things got a little clearer on that front. Nintendo confirmed that the game will be coming to at least the UK next year by way of a new trailer for it. When it arrives there, the game will be known as Dr. Kawashima's Brain Training for Nintendo Switch.
This will be one of the first games out of the gate for the Switch in 2020, as Nintendo UK has announced a release date of January 3rd. That means it'll be arriving just in time to bolster the libraries of those who received a Switch for the holidays.
Unfortunately, Nintendo of America remains quiet about the status of Brain Training here in the US. There's no new trailer up on Nintendo of America's YouTube page, and the company's Twitter feed is noticeably devoid of any information about a US release. This UK release date, however, is good news for those hoping to see Brain Training make its way to the US, as plans for a European launch typically indicate an impending North American release as well.
In the end, we're left waiting on Nintendo of America to break its silence and actually confirm the game for the US. In the meantime, you can check out that trailer above for more on the game, or – if you're looking for something a little more in-depth – have a look at the trailers Nintendo published for Brain Training's Japanese announcement.