Bragi The Headphone debuts along with Bragi OS update for The Dash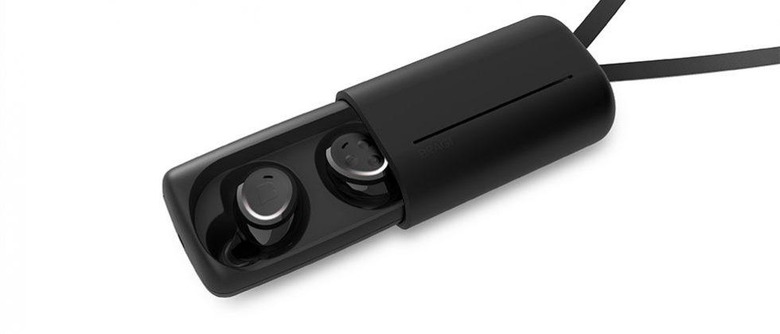 Bragi first surfaced with its Kickstarter campaign for it smart wearable device called The Dash. The Dash hit Kickstarter back in 2014 and was notable for having no wires and using an in-ear design along with the Bragi OS inside to make the wearable smart. Bragi is back with a couple announcements including a new set of headphones simply called The Headphone and an OS update for The Dash.
The Headphone is a wireless device that can connect to any Bluetooth device. Integrated voice controls allow The Headphone to be controlled with voice commands and users can make and receive calls from the device as well. The voice control technology is via Versant advanced voice technology and is designed to allow the user full control over the audio without having to look at a touchscreen.
The Headphone comes with three different FitTip sizes to ensure a comfortable fit no matter the ear size or shape. Power comes from an internal battery good for up to six hours of use per charge. Inside The Headphone uses Knowles balanced armature speakers. These headphones are launching in the Bragi Shop and will sell for $119 through November; the normal retail price will be $149. Shipping is expected to start in November.
Along with The Headphone also comes a Bragi OS 2.1 update for The Dash that is available via the Bragi Updater. With the update applied The Dash gains access to four new languages including Chinese, French, German, and Spanish. The Dash also syncs with Google Fit and Apple Health Kit post update. Other new features in the update include Touch Lock to stop accidental gestures from being read by The Dash, shuffle for the music player, and on-demand heart rate tracking.