The Dash Wireless Smart Headphones play music and track performance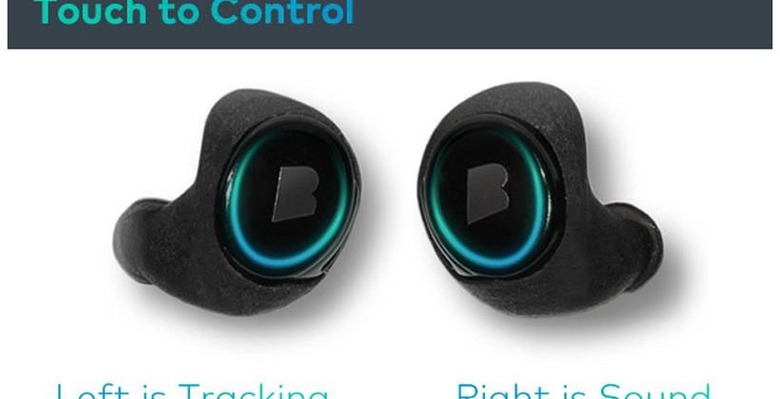 A new set of headphones with some unique tech inside have turned up at Kickstarter seeking funds. The project is for the Dash Wireless Smart In Ear Headphones. The project was seeking $260,000 to come to market and has raised $433,630 as of writing with 47 days to go.
The headphones have a bunch of features and are in-ear designs that have no head strap or wires. They connect to devices using Bluetooth and have a built in mic for phone calls. The Dash headphones have 4GB of internal storage and come with multiple silicon sleeves for a comfortable fit.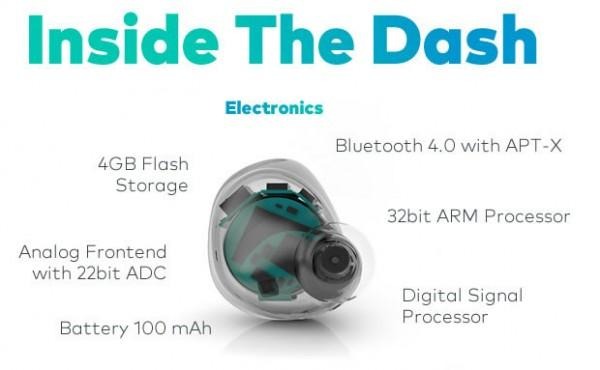 The headphones also have performance tracking functions and can keep up with your goals using a companion app that runs on a smartphone. The headphones are compatible with third party apps. The headphones also have passive noise isolation tech.
Controls for music playback are on the right side headphone. The left side headphone has the controls for selecting your workout and other functions. When the headphones launch apps for Android and iPhone will be available. To get your own set of The Dash headphones will cost $199 or more with delivery expected in November 2014.
SOURCE: Kickstarter