Brace yourself: there's a new 'Ghostbusters' trailer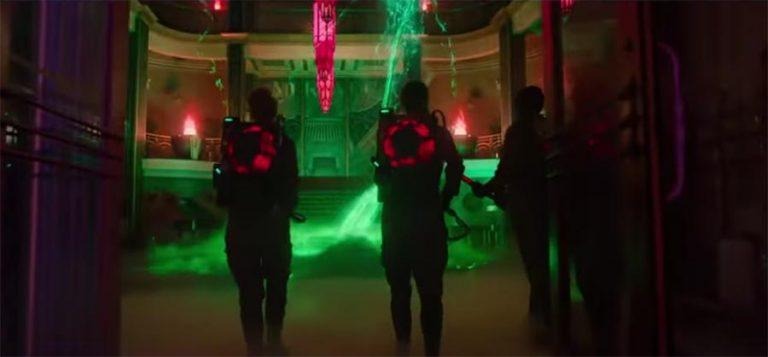 The new Ghostbusters movie will be in theaters soon, and ahead of that premiere comes a new trailer. Don't worry — it's not terrible, though it's getting a bunch of hate anyway. The dark and brooding music is gone, replaced with the nostalgic tune we all love (it seems Sony learned from that fan edit). A bunch of clips from the first trailer are present, but there's a lot of new material, too.
The trailer just arrived, and it's fun — there's a bunch of Chris Hemsworth in this one, including a scene where he gets possessed by a mischievous ghost. We also get to see some of the creepier ghosts that'll be introduced this time around, and there are more hints about the story — someone has something (a big ol' machine, it sounds like) that's stirring up the supernatural and causing a bunch of problems.
The movie has been controversial since its announcement, and for a big reason: it features an all-female ghost-fighting team, and a whole lot of people have an issue with that. It didn't help that Sony's first trailer was pretty crappy, the combination of which resulted in a very high dislike-to-like ratio on YouTube.
Troves have already pounced on the thumbs-down button for the new trailer, though, and at this point it's hard to take it as anything more than a ridiculous Internet tantrum. The movie isn't the same as the original, no, and it doesn't feature male ghostbusters, but it hardly looks like the worst thing to grace the big screen.
Ghostbusters hits theaters July 15.