Brabus takes their high-performance tuning to Tesla Model S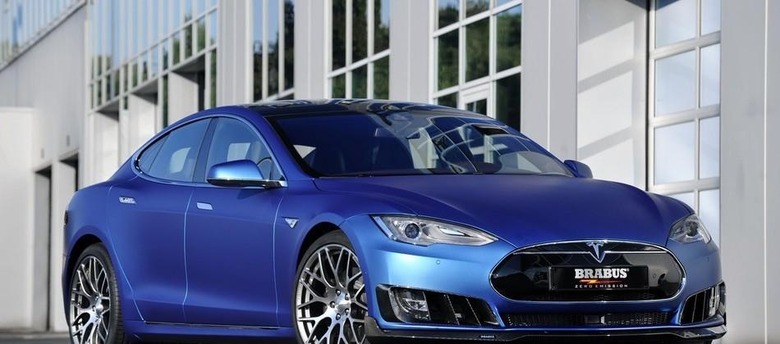 Germany's high-performance auto tuning company Brabus has taken a small break from applying their craft to Mercedes' beastly sedans and decided to take a stab at Tesla's ever-more-popular Model S. In order to modify Tesla's most powerful model of the sedan, the P85D, Brabus went about creating a new arm of the company to focus on electric vehicles: Brabus Zero Emission (BZE). Since the Model S ships from Tesla with 772 horsepower, BZE recognized there's little point in trying to top it, so instead they've focused on the car's simple aesthetics.
Brabus has a pretty well-defined exterior look they apply to their Mercedes vehicles, and while it's apparent on the Model S, they haven't gone overboard. The most noticeable change is the electric blue paint scheme with a matte finish. Up front, carbon air intake extenders have been added to each side, offering a slightly more aggressive look, but also getting extra air to the car's radiators.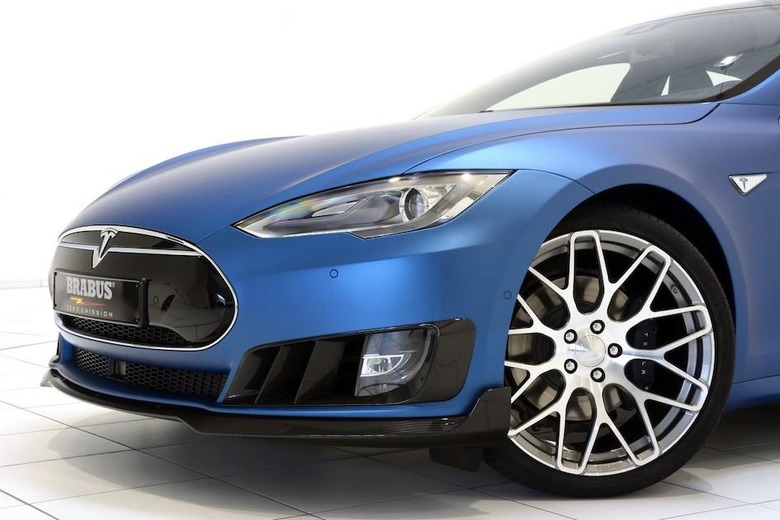 There's also a carbon front spoiler lip now, which reduces lift on the front end at high speeds, useful when the P85D can accelerate from 0 to 60 mph in less than 3 seconds. The rear end has been given a diffuser, while the wheels have all been replaced by Brabus' 21-inch "Platinum Editions."
The inside received a few small improvements as well, including the kick-plates getting replaced with stainless steel panels that feature white and blue LED backlighting. While it's hard to improve upon the Model S's large touch-screen center console, Brabus did add heated and cooled cupholders, along with a wireless charging pad for smartphones. The seats are also covered with a mix of leather and Alcantara, while a blue line detail is found throughout the interior.