Boxee for iPad released; Boxee Box gets AirPlay support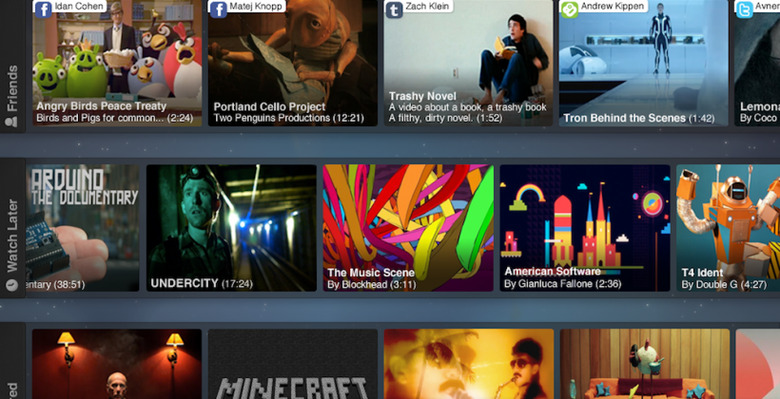 Boxee has released Boxee for iPad, allowing users to begin watching content on their Apple tablet then transfer playback to their HTPC Boxee Box midway through, optionally controlling the whole thing from an iPhone-based remote app. The free iPad app [iTunes link] is accompanied by the new Boxee Media Manager, which can be used to stream video to the tablet from your PC or Mac; Boxee Box owners, meanwhile, can stream content in the other direction.
Meanwhile there's Boxee Box 1.2, the latest firmware release, which adds NFS and AFP support, boosted HTML5 handling in the browser, OS X Lion compatibility as a source for video files, and – among other things – experimental AirPlay support. iPhone, iPad and iPod touch users can now stream directly to their Boxee Box using the Apple technology.
There's also a new Boxee "Watch Later" bookmarklet, which allows you to queue up online videos you encounter while browsing so as to later watch them when you're in front of your Boxee Box or iPad. Facebook, Twitter and Tumblr integration is also supported. Full details of the new software here [pdf link].