Boxee Box to Feature Webkit Browser, Push HTML5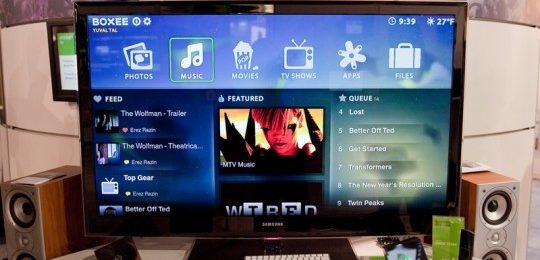 It's been a long time since we heard anything about the D-Link built Boxee Box, but we're willing to say that it was worth the wait to hear good news such as this. The Box is still primed to launch some time in November, for the same price of $199. The change comes more in the software: the new Box will feature a Webkit Browser, and thanks to some choice words from Rob Spectre, it looks like they're going to make a hard push for HTML5.
Spectre is the Lead Application Developer, as well as the Community front-runner for Boxee, and he had some time to talk with NewTeeVee, and point out a few tasty morsels. First of all, the original Mozilla-based browser was doing pretty well for itself, but it was still having some troubles rendering a few websites out there properly. The solution? Switch over to a Webkit-based browser.
Spectre goes on to add that he believes that HTML5 should, without any doubt, be the browser you utilize on your TVs. If you've got your hands on the Desktop version of the software, you'll get the new browser when Verzion 1.0 launches some time after the Box sees market release. Good news for all who use Boxee — the platform is about to get a lot better.
[via NewTeeVee]