Boxee announces Boxee TV

Boxee has long been a popular name in the set-top box industry. They've been offering tons of streaming content and even live television with their Boxee Box device, and now the company has announced a new product called Boxee TV. The device will allow you watch live TV in HD from ABC, CBS, FOX, NBC, and more.
The new set-top box works with antennas as well as unencrypted basic cable lines. The device also has two tuners, which allows you to watch one show and record another show on a different channel in the background — a feature that only advanced DVRs usually have. Instead of having to watch what you're recording, you can flip to another channel and watch the recorded show at a later time. And of course, the Boxee TV will come with an assortment of apps like Netflix, Hulu, and Pandora just to name a few.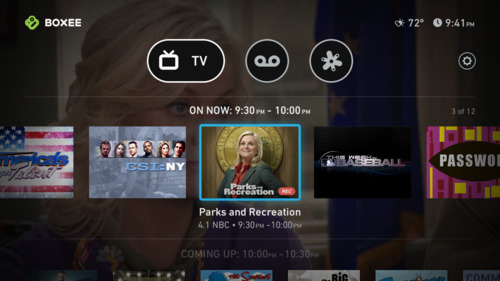 Probably the best feature of the Boxee TV is the unlimited storage space of DVR recordings. Instead of storing your recordings on a local hard drive like almost all DVRs, they get uploaded to the cloud, and there's no storage limit. You can also watch your recordings anywhere, whether it's on your laptop, tablet, or your TV.
However, the unlimited DVR feature is only rolling out to eight markets in US: New York City, Los Angeles, Chicago, Dallas, Houston, Atlanta, Philadelphia, and Washington D.C., with additional markets coming later in 2013. The service will cost $14.99 a month. The Boxee TV device itself will cost $99 and will be available sometime in November.