Box Issues iOS 6 Update, Kicks Off New Promotion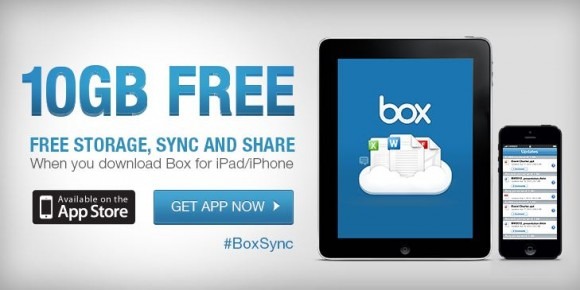 Just like many other iOS developers, the folks behind Box have launched an update for their app. Like most of these freshly-released updates, the one hitting Box users today is a little on the slim side, updating the app for iOS 6 and the iPhone 5, along with enhancing graphics for those using the app on a Retina iPad. Other than that, Box developers have issued a number of "bug fixes and performance improvements" with this latest update.
So, there isn't too much going on with this new update, but those who have updated to iOS 6 or are using the cloud storage and sharing service on Apple's latest iPhone or iPad will definitely want to check it out. The update is only one part of the story, however, as Box has kicked off a brand new promotion for all iOS users to celebrate this latest release. Starting today, new and existing Box users on iOS all qualify for expanded storage and free access to BoxSync.
Anyone who signs into Box from an iOS device will get 10GB of storage for free, twice the amount that Box normally provides for free accounts. Also included in this deal is free access to BoxSync, which allows users to sync their files across Windows and Mac. All you need to do is sign into your Box account (or create a new one) sometime within the next month and your free 10GB of storage will be activated immediately, while your free access to BoxSync will go live within 48 hours.
This offer ends on October 31, but Box makes it very clear that these bonuses will stick with your account for life. Not bad if you happen to be using the service on iOS. You can get the latest version of Box straight from the App Store right now [download link], so if you use Box on a regular basis, be sure to hit up that download. Check out our timeline below for more posts on Box!
[via Box Blog]