Box for Office Online lets you edit Office docs from the cloud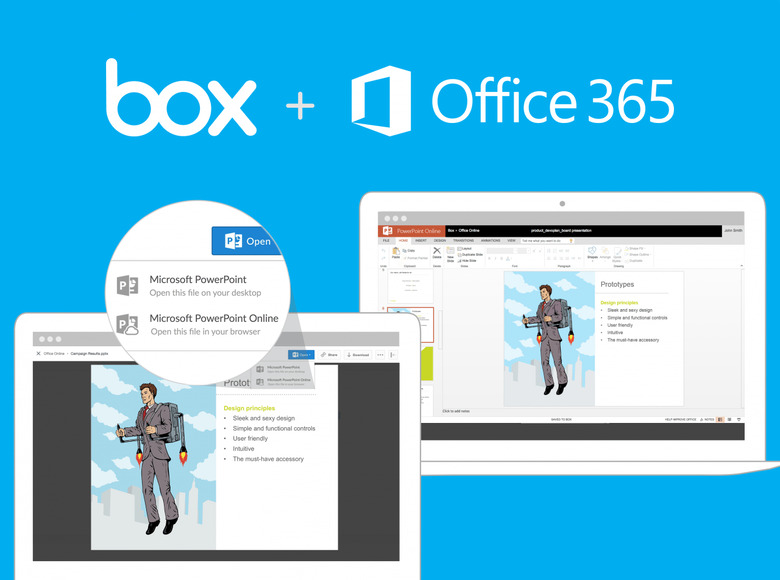 The online cloud storage service, Box, is now an official Microsoft OFfice 365 Cloud Storage Partner. Users will see new integrations with Office Online, making it easier to be productive without having to install the full range of Office programs on every device they own. According to Box, there are over one billion Microsoft Office files on its cloud at the moment. That makes Office files the single most uploaded files proliferating Box. To make it even easier to access and edit those files, Box created Box for Office Online. This new service is designed to bring users the best of Office Online's online editing capabilities for Office documents paired with Box's multi-device cloud service.
Users will be able to access, create, and upload Office files from a range of devices through their web browser. Box for Office Online users shouldn't have to open any installed programs to complete their Office tasks, which makes it useful for those times you need to use a shared computer, in a pinch.
In April, Box began opening up to developers with the release of an SDK. So, this corporate pairing with Microsoft may be the first in a series of new features coming to Box.
It will need all the extras it can get to compete with big name cloud storage services like Google Drive and Dropbox. This isn't news to Box as it has been repeatedly spearheading free storage campaigns to attract users. Whether it sways users or not, it will be a handy feature for the billions of Microsoft documents already situated on its cloud.
Source: Box