Bowers & Wilkins unveils the new PM1 compact loudspeaker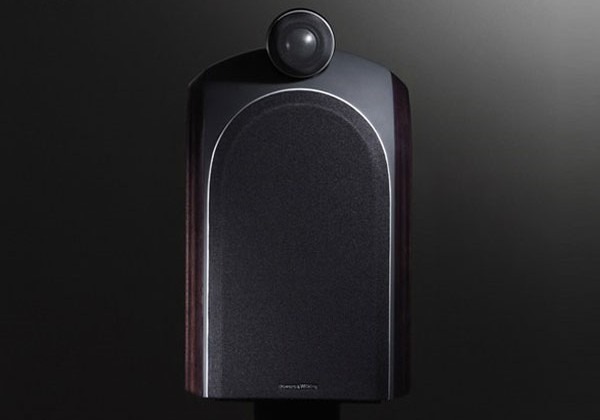 Bowers & Wilkins is a high-end audio company that offers things ranging from loudspeakers to docks for iPads and more. The company is known for audio quality and high prices for their gear too. The design of the PM1 speaker is very interesting and reminds me of cars from the 50's with all the fins on them. One of the main design elements is the Carbon Braced Tweeter on the top of the speaker that has a break-up frequency of 40kHz and an aluminum dome tweeter.
The dome of the tweeter is braced with a filament-wound carbon fiber allowing the frequency to be raised from the 30kHz of B&W's other tweeters up to the 40kHz in PM1 duty. The PM1 uses a 2-way vented box with the Nautilus tube loaded tweeter I already mentioned. The drive units are a 1-inch dome for high frequency and the mid-range is a 5-inch cone bass of woven Kevlar.
Each of the cabinets it made with real wood veneers and mocha gloss color. They measure 25.6" high, 10.6" W, and 11.8" d. The speakers use high-end hardware on the inside for the best sound. The price on these speakers is unknown, but they will be expensive as everything carrying the Bowers & Wilkins name is.